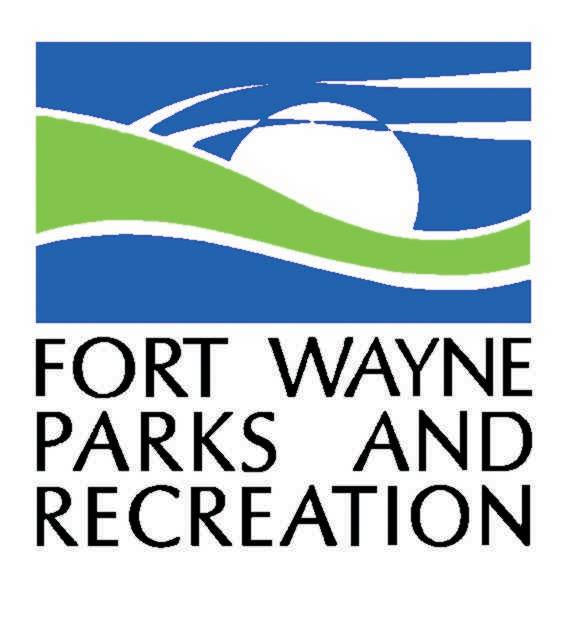 The following events and programs are happening during the week of April 18, 2022, in City of Fort Wayne Indiana Parks.
What's Happening in the Parks Week of April 18-24, 2022

Fort Wayne, Indiana (April 15, 2022) – The following events and programs are happening the week of Apr. 18-24:

$1 Admission to the Botanical Conservatory
Thursday, April 21, 5:30 to 7:30 p.m.
Foellinger-Freimann Botanical Conservatory, 1100 South Calhoun Street
New in 2022, the Conservatory admission is just $1 from 5:00 to 8:00 p.m. every Thursday. Plus, Civic Center Garage parking is validated for free.

Stargazing at the Preserve
Friday, April 22, 9:00 – 10:00 p.m.
Lindenwood Nature Preserve, 600 Lindenwood Avenue
Lindenwood Nature Preserve is the perfect place for stargazing! From super moons to meteor showers, come join us as we learn about the wonders of the night sky. You will be able to use a telescope to locate planets and constellations in our galaxy! There is a $1 fee and registration is required for planning purposes. All ages are welcome! Please call: 260-427-6000 by April 19 to sign up.

"Emergence: Live Butterfly Exhibit" Opens
April 23-June 26, Public hours
Foellinger-Freimann Botanical Conservatory, 1100 South Calhoun Street
Live butterflies return to the Botanical Conservatory bringing with them an array of natural beauty and wonder! As plants and butterflies emerge with warmer weather, we too unfurl like the tendrils of plants and the wings of butterflies. Flying, climbing and vining, they remind us of our own inner workings and what it takes to reach greater heights. Come "hang out" and enjoy a twist in this year's exhibit where vines and butterflies intertwine! Learn more at botanicalconservatory.org. Sponsored by The English Bonter Mitchell Foundation, Richard Fox and Family, The Waterfield Foundation, the Ian and Mimi Rolland Foundation, WPTA21 and 97.3 WMEE.

Slightly-used Bulb Sale
March 26 to April 24, public hours
Foellinger-Freimann Botanical Conservatory, 1100 South Calhoun Street
This annual sale features slightly-used tulips, daffodils and hyacinths from the Conservatory's spring exhibit. Bulbs will be listed for $1.95 per pot and are ready to plant for next year's blooms. Find them in the Sales Garden. Admission is not required to shop.

Sunday Heritage Concert Series: New Horizons Band
Sunday, April 24, 2:00 – 3:00 p.m.
Park Foundation Pavilion, Promenade Park, 202 West Superior Street
Join us for an up-close and personal experience with local musicians and musical groups this spring. The New Horizons Band came together in 2004 to provide a musical outlet for all levels of musicians and entertainment to many community events. This band plays a variety of music, such as hits from the 20th century, show tunes, marches, and classic band arrangements that are sure to provide enjoyment for any audience. Concerts are free and open to all ages. Seating inside will be on a first-come first-served basis and will vary by performance.

Registration continues for Camp ACTI-Venture
The brand new Camp ACTI-Venture at the Botanical Conservatory engages campers in active, adventurous fun! It incorporates off-site excursions to city and state parks, rivers, trails and other recreation destinations. Campers will experience zip lining, kayaking, hiking, bouldering, fire building and orienteering activities. Another perk is cooling off in freshwater sources. Camp ACTI-Venture integrates exploration and nature play to foster individual accomplishment, community belonging and character development. Natural elements of earth, air, water and fire are also explored through safe, outdoor challenges that are designed to educate and thrill. Registration deadlines are one week prior to each session. Space is limited to 24 campers per week. Download the brochure.

Registration continues for Learn to Swim Lessons
Learn-to-Swim is offered in conjunction with the American Red Cross and adheres to national standards for Red Cross aquatic programs. Classes are held at Northside Pool in Bob Arnold Park (Parnell Ave. at E. State Blvd.) and are open to boys and girls ages 1-15. Each Learn-to-Swim session consists of eight 45-minute lessons held Tuesday through Friday over a two week period. Pre-school and Toddler lessons are 30 minutes. Four Learn-to-Swim sessions will be offered this summer. Participants must be of minimum age by June 1, 2022. Register online at www.fortwayneparks.org, by phone at 260-427-6000, in-person at 705 East State Blvd. (business hours, Monday – Friday), or download the form from the website and mail, fax or use the drop-box at 705 East State Blvd.

City Golf Courses Are Open and Accepting Memberships and Reservations
Foster, Shoaff and McMillen Park Golf Courses are open for the season. The first start time will be 8:00 a.m. beginning on April 1. Course conditions will determine cart and driving range availability and will be assessed each day. City golf courses begin operations at sunrise and close 30 minutes prior to sunset, weather permitting. When inclement weather occurs, courses may close for a short period, or for the day, depending on the severity of the weather. To check on course availability or to schedule tee times, call the golf course clubhouse where you plan to play.

Foster Park Golf Course, 427-6735, www.fostergolfcourse.com
McMillen Park Golf Course and Driving Range, 427-6710, www.mcmillengolfcourse.com
Shoaff Park Golf Course and Driving Range, 427-6745, www.shoaffgolfcourse.com

Season memberships are on sale at the Main Parks Office (705 East State Blvd.) and at all of the clubhouses. To schedule league reservations, an outing for a business or tournaments, contact Gary Whitacre, manager of Golf Operations by phone at 260-427-6016 or email at gary.whitacre@cityoffortwayne.org
Return to the AroundFortWayne home page.
Related Images: