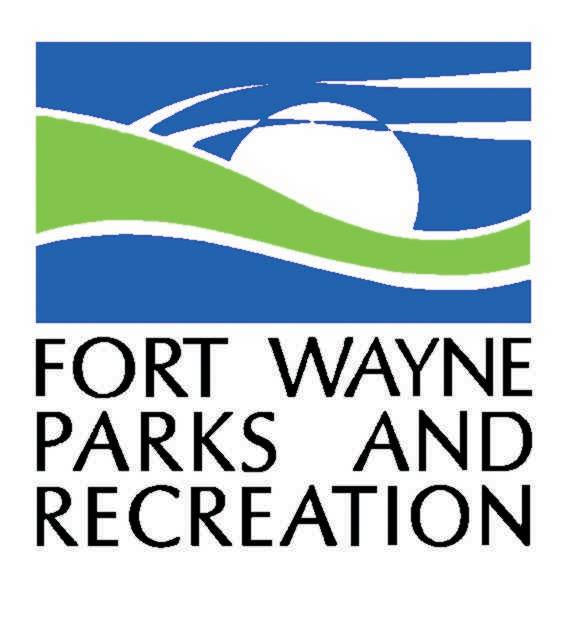 What's happening in Fort Wayne parks the week of July 26, 2021.
What's Happening in the Parks – Week of July 26, 2021

Fort Wayne, Indiana (July 25, 2021) – The following events and programs are happening the week of July 26:

Trek the Trails: Turnstone
Tuesday, July 27, 6:10 p.m.
Turnstone Lot C, 3220 N. Clinton St.
Join local trail users for weekly bike rides this summer to experience Fort Wayne on two wheels. Participants are asked to wear helmets and bring water along for the ride. All participants ride at their own risk. Tuesday rides will continue through the fall. Rides begin promptly at 6:10 p.m. For more information, call the City of Fort Wayne Greenways & Trails Office at 427-6228 or Fort Wayne Trails, Inc. at 969-0079.

FREE Community Concert: Fort Wayne Children's Choir
Friday, July 30, 7 p.m.
Foellinger Theatre, 3411 Sherman Blvd.

33rd Annual Weigand Construction Duck Race
Saturday, July 31, 10 a.m.
Promenade Park, 202 West Superior Street
The SCAN Duck Race is one-of-a-kind in northern Indiana, making this fundraiser a destination event each year. The 33rd Annual Weigand Construction Duck Race to Benefit SCAN will be held on Saturday, July 31, 2021 at Promenade Park. 18,000+ plastic ducks will be dropped into the St. Marys River as part of the event.

REO Speedwagon
Saturday, July 31, 8 p.m.
Foellinger Theatre, 3411 Sherman Blvd.
Formed in 1967, signed in 1971, and fronted by iconic vocalist Kevin Cronin since 1972, REO Speedwagon's unrelenting drive, as well as non-stop touring and recording jump-started the burgeoning rock movement in the Midwest. Platinum albums and radio staples soon followed, setting the stage for the release of the band's explosive Hi Infidelity in 1980, which contained the massive hit singles "Keep On Loving You" and "Take It On the Run." That landmark album spent 15 weeks in the No. 1 slot and has since earned the RIAA's coveted 10X Diamond Award for surpassing sales of 10 million units in the United States. Today, REO Speedwagon has sold more than 40 million albums around the globe, and Cronin and bandmates Bruce Hall (bass), Neal Doughty (keyboards), Dave Amato (guitar), and Bryan Hitt (drums) are still electrifying audiences worldwide in concert with hits and fan-favorites such as "In Your Letter," "Can't Fight This Feeling," "Time For Me To Fly," "Roll With The Changes," the aforementioned "Keep On Loving You" and "Take It On the Run," and many, many more.

Sweet Breeze Boat Tours
Promenade Park, South Boat Dock, 202 West Superior Street
$27/person for a 90 Minute Tour and $17/person for a 45-minute tour
(children 2 and under can sit on an adult's lap for no charge)
Relax and enjoy a guided cruise on the Fort Wayne Rivers. Sweet Breeze, Fort Wayne's authentic canal boat replica is offering 45- and 90-minute tour lengths. This fully accessible tour will be a fun experience for everyone! Each tour provides an opportunity to learn something new about Fort Wayne through its riverfront. Tickets are on sale now with several dates and times available for purchase. Visit RideSweetBreeze.org for more information and to purchase tickets.

"Visions of the Old West" Garden Exhibit
Through November 14, Public hours
Botanical Conservatory, 1100 South Calhoun Street
Stroll down the main street of a not-quite-Ghost Town, listen to ragtime tunes from the honky-tonk saloon and appreciate the wild and rugged beauty of cacti, succulents and wildflowers in the surrounding hillsides. Pump water from the community well, play a game of cracker-barrel checkers in the shade and look over the "WANTED" posters for local outlaws. Summer annuals will make way for autumn chrysanthemums in warm russets, tawny golds and blazing orange. Sponsored by the M.E. Raker Foundation and Wilson Foundation.

Storytime on the Riverfront
Mondays Through August 30, 10:00-11:00 a.m. or 11:00 a.m.-12:00 p.m.
Auer Lawn, Promenade Park, 202 W. Superior St.
Join the Allen County Public Library and Riverfront Fort Wayne on Mondays in a story time session at 10:00 or 11:00 a.m. for fresh air, sunshine and children's literature! Come to either session — no pre-registration is required.

Northside and McMillen Pools open daily
Northside Pool is open daily for open swim 12:30 – 5 p.m. and Mondays, Wednesdays and Fridays 7 – 9 p.m. McMillen Pool is open daily 1:30 – 7 p.m. Pools will have some restrictions based on current CDC guidelines. For more information about special swim programs and lessons, visit FortWayneParks.org.

Free Summer Program
Register at FortWayneParks.org
Cooper Youth Center, Jennings Youth Center, McMillen Park Youth Center, Weisser Park Youth Center
Children will enjoy fun and engaging activities with friendly staff. Morning and afternoon snacks are included along with free lunch provided by Fort Wayne Community Schools. Face coverings are required and social distancing protocols will be followed. Morning session participants will pick up a lunch "to go" at the end of the session. Afternoon session participants will pick up a lunch upon arrival for that session.

2021 Salomon Farmers' Market
Wednesdays, 4:00-7:00 p.m. through September 1
Salomon Farm Park, 817 W. Dupont Rd.
Our vendors produce their goods within a 75-mile radius of and are required to grow their own fresh fruits, vegetables and herbs. We strive to find vendors who embrace sustainable and organic growing practices. The market also may include baked goods, honey, handmade crafts, food, entertainment and children's activities.

Golf Courses Open Daily
Foster Park, Shoaff Park, and McMillen Park
Foster, Shoaff and McMillen Park Golf Courses are open daily, depending on weather and course conditions. Golfers are asked to call ahead to confirm course availability and to reserve tee times:

McMillen Park Golf Course – 260-427-6710
Shoaff Park Golf Course – 260-427-6745
Foster Park Golf Course – 260-427-6735
Return to the AroundFortWayne home page.
Related Images: