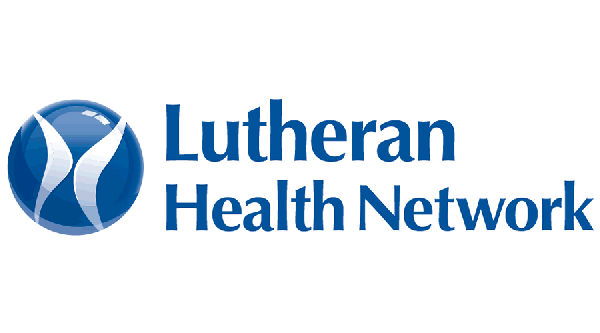 A study published last year by the Journal of the American College of Cardiology Foundation found that sleep schedule inconsistency is also a risk factor for heart disease.
Erratic Sleep Puts Heart Health At Risk
Regular sleep patterns essential for optimal physical, mental health

Fort Wayne, Indiana (July 12, 2021) – We've all experienced the tiredness and lack of clarity that comes from a sleepless night, but a study published last year by the Journal of the American College of Cardiology Foundation found that sleep schedule inconsistency is also a risk factor for heart disease. David Mohan, MD, Family Medicine, with Lutheran Health Physicians, is making sure patients know how important it is to establish a regular sleep pattern.

The cardiovascular system exhibits strong circadian rhythms, biochemical, physiological and behavioral processes that rise and fall during the 24-hour day, to maintain normal functioning. The sleep/wake cycle is another circadian rhythm and the study found that individuals with the most irregular sleep duration or timing had more than twice the risk of developing cardiovascular disease compared with individuals who had the most regular sleep patterns. Physicians are now more likely to recommend sufficient sleep as a heart health prevention action on top of physical activity and healthy diet.

"People underestimate the possible formulation effects of not getting regular consistent amounts of sleep," says Mohan. "If you have inconsistent amounts of sleep from night to night or do not have a standard bedtime, you might well be at risk for cardiovascular disease, regardless of sleep quality or whether you have sleep apnea. Inconsistent amounts of sleep and inconsistent bedtimes correlate with conditions like high blood pressure, heart attack and diabetes."

The National Sleep Foundation has identified that from age 18 to 64 we need 7 to 9 hours of sleep, and at 65 or older we need 7 to 8 hours of sleep. Children and younger people have a need for more hours.

This time is needed so the body can perform a number of vital functions that support the health of both body and brain. Three primary functions are repairing tissue, fighting off infection and processing memories of experiences from the day.

Higher variability in sleep duration or timing is associated with higher blood pressure and blood lipid levels as well as insulin resistance that can lead to diabetes. Insufficient sleep can affect your body in other ways, including:

Immune functioning is compromised as your body produces fewer antibodies so you're more likely to get sick and the body has fewer resources to stave off illness, including cancers.
Impulse control and appetite hormones can become unbalanced, promoting overeating and obesity.
Mental functioning can be diminished for things like problem solving, reasoning, organizing, planning and executing plans.
Learning is affected in all stages – your ability to encode new information, to consolidate and absorb the information and make new connections, and ability to remember and retrieve the information.

"We all have a biological clock that is governed by light and dark and tied to our circadian rhythm of bedtime and waking," explains Mohan. "That biological clock itself can influence the pancreas, liver and worsen prediabetes. That's why a consistent bedtime and amount of sleep is very crucial."

Many things can cause sleeping difficulties and sleep deprivation, including stress, sleep apnea and chronic insomnia. Insomnia is often a symptom of stress or anxiety disorders that can make it difficult to relax enough to fall asleep and sleep soundly. Your health care provider can help determine whether you could benefit from medication or behavioral therapy or if a thorough sleep study is needed.

If you need help finding a Lutheran Health Physicians primary care physician or would like to schedule a telehealth visit, call (833) 546-4968. You can also find a primary care provider and/or schedule an in-office or telehealth appointment online.

About Lutheran Health Network
Lutheran Health Network is a family of more than 7,000 employees, physicians, advanced practice providers and volunteers. As a taxpaying, integrated healthcare delivery system and one of the largest employers in the region, Lutheran Health Network makes a positive impact on the communities we serve. The Network's access points across northeastern Indiana include acute care hospitals, specialty hospitals, physician offices, urgent care clinics, and outpatient centers. For more information, please visit https://www.lutheranhealth.net/community-impact. Dupont, Lutheran, Rehabilitation, St. Joseph and The Orthopedic hospitals are owned in part by physicians.

SOURCES

CDC – https://www.cdc.gov
Huang T, Mariani S, Redline S. – Sleep Irregularity and Risk of Cardiovascular Events: The Multi-Ethnic Study of Atherosclerosis. Journal of American College of Cardiology, March 10, 2020 – https://pubmed.ncbi.nlm.nih.gov/32138974/
The Sleep Revolution: Transforming Your Life, One Night At A Time, by Arianna Huffington, 2016.
The organizational cost of insufficient sleep, by Nick van Dam and Els van der Helm, McKinsey Quarterly, February 2
Return to the AroundFortWayne home page.
Related Images: