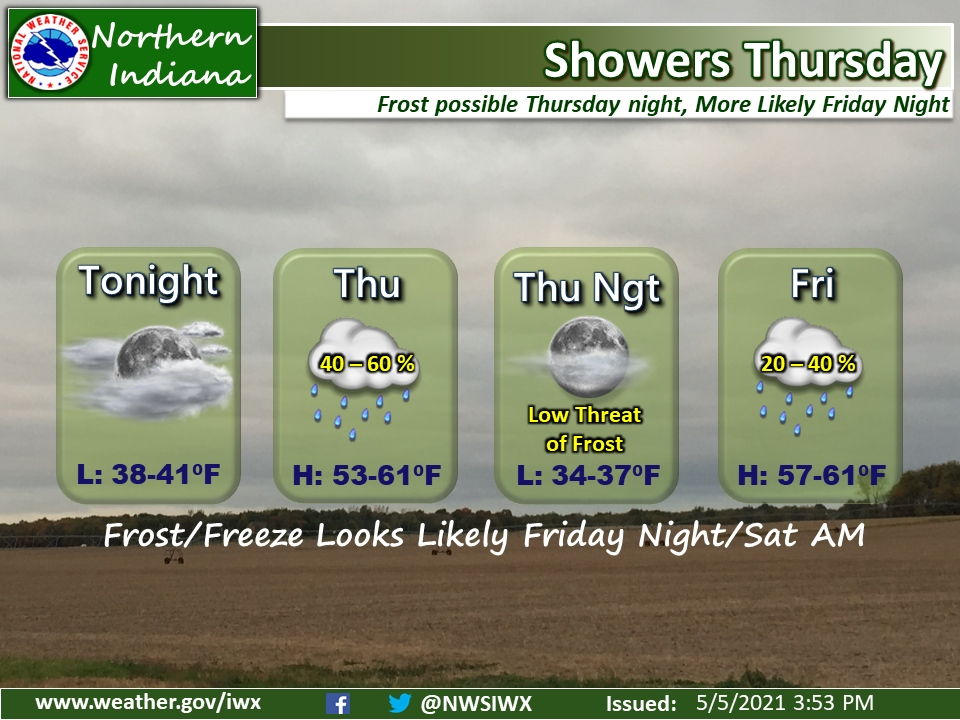 Today/Tonight's Fort Wayne, Indiana weather story from the National Weather Service:
This post contains outdated information.
Showers Thursday
Frost possible Thursday night, more likely Friday night

Fort Wayne, Indiana (May 5, 2021) – Chances for showers return the next couple of afternoons, with the best chance for measurable rain coming Thursday afternoon. Daily highs will reach the mid 50s to around 60, with lows in the mid 30s to around 40 both tonight and Thursday night. No frost tonight with the expected cloud cover and only a low threat for frost Thursday night. The greatest risk for frost and possibly a freeze exists Friday night, so stay tuned.
The latest National Weather Service weather story | Official National Weather Service Northern Indiana website