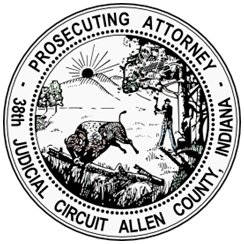 News release from the Allen County Prosecuting Attorney's office announcing the sentence of Brent Taylor who was convicted at trial earlier this year.
Fort Wayne, Indiana (May 5, 2021) – On March 23, 2021, Brent Taylor was convicted at trial and sentenced today on Count 1 Child Molest as a Level 1 Felony, and Count 3 Criminal Confinement as a Level 5 Felony. He was sentenced to 40 years on the Level 1 Molest and 6 years on the Level 5 charge, for a total of 46 years. This conviction was due to the hard work of the Fort Wayne Police Department's Detectives Matt Cline and Delonzo Myles, and the Deputy Prosecuting Attorneys assigned to this case, Section Chief Tesa Helge and Chief Counsel Thomas Chaille.
Return to the AroundFortWayne home page.
Related Images: