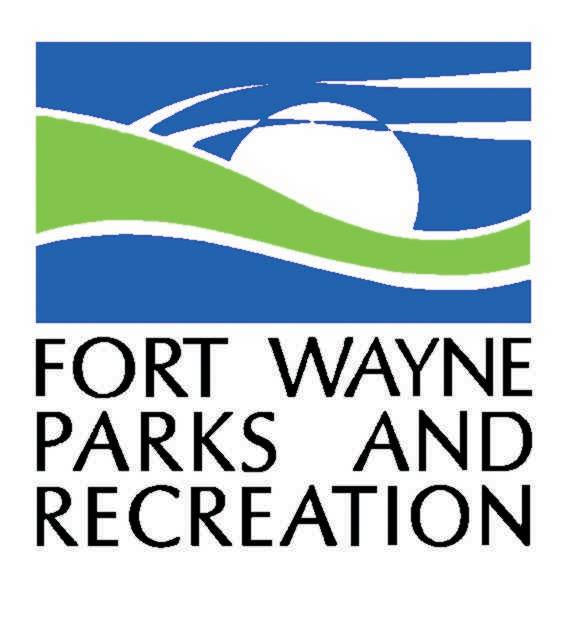 Fort Wayne Parks and Recreation calendar events for May 2021 at the Foellinger-Freimann Botanical Conservatory.
What's Happening at the Botanical Conservatory: May 2021

Fort Wayne, Indiana (May 3, 2021) – The following events and programs are happening in May at the Botanical Conservatory, 1100 S. Calhoun Street:

Mother's Day Online Plant Sale
Virtual Sale, April 29-May 4, shop.botanicalconservatory.org
Curbside Pick-up at Lawton Park Greenhouse, May 7-9 & May 13-16
Spring planting time is right around the corner, and the Botanical Conservatory is offering over 700 varieties of plants at our virtual Mother's Day Plant Sale in May. Choose from a variety of herbs, vegetable starts, flowering perennials and native plants and a host of annuals, mixed containers, hanging baskets, houseplants and bonsai. Bags of quality potting soil will also be available along with a selection of "EZ" and "Designer" seed packets. All plants are locally grown for this annual fundraiser to support Fort Wayne's own botanical garden. View the tentative plant list at www.botanicalconservatory.org. Order online beginning April 29 and schedule a curbside pick-up time. Sponsored by Majic 95.1 WAJI.

"Color in Motion" Live Butterfly Exhibit
Open through June 27, Public hours
Embrace color during the Botanical Conservatory's annual live butterfly exhibit. Not only do the wings of the Blue Morpho, Emerald Peacock and Scarlet Mormon flash with pigments and refracted light, but colorful shade sails, masses of spring flowers and broad strokes of groundcover undergird this exhibit celebrating the pleasures of color. Large-scale kaleidoscopes also allow visitors to experiment with color magic during their visit. Sponsored by the Franklin Electric Foundation, Ian and Mimi Rolland Foundation, 97.3 WMEE and ABC 21 WPTA.

Garden Preschool: "Planting a Garden"
Tuesday, May 18, 10 a.m.
Session Fee: $12
Garden Preschool encourages the basics of garden exploration at an early age. Guardians can learn together and assist the registered child side by side with garden themes and activities that are sure to get everyone thinking! Adult guardians are required to participate for the duration (adult registration not required). Ages 3-5. Registration deadline: April 13.

Mom's Garden Days
Saturday, May 8, 10:00 a.m.-5:00 p.m.
Sunday, May 9, 12:00-4:00 p.m.
Plan a special outing this Mother's Day weekend to the Botanical Conservatory where Moms get in free and also receive a special plant while supplies last! Visit live butterflies as part of the spring exhibit, admire all the lovely garden displays, stop by Conjure Coffee and browse the Conservatory Shop too. Sponsored by Majic 95.1 WAJI.

Color Craft Sessions
Thursday-Saturday, May 20-22, 11:00 a.m.-1:00 p.m.
Drop in for some color magic and kaleidoscope fun as part of the "Color in Motion" live butterfly exhibit! This is an extra chance to explore a world of color through various activities, crafts and demonstrations. Themed monthly topics include butterfly wings in April, color collages in May and plantable colors in June. Included with regular Conservatory admission. No registration required.

National Public Gardens Week
Friday-Sunday, May 7-16, Public hours
Celebrate National Public Gardens Week and support the Botanical Conservatory having been part of Fort Wayne's downtown revitalization efforts since 1983. See what public gardens are all about while exploring diverse plant collections and touring indoor and outdoor destinations! This affordable outing also includes a visit to the current Showcase exhibit with access to Conjure Coffee and the Conservatory Shop. Regular admission fees apply.

$1 Night Insight: Insect Wings
Thursday, May 6, 6:00-7:00 p.m.
On the first Thursday night of the month, receive discounted admission of just $1 per person and even take advantage of free parking! Also, be sure to drop in on the DNI: $1 Night Insight for a fun themed activity from 6-7 p.m. No registration required. Come explore the mysterious workings and mechanics of flight! Get an up-close look as part of the live butterfly exhibit, and create a make-and-take insect themed craft too.

Spring Bonsai Display
Saturday, May 22, 10:00 a.m.-3:00 p.m.
Meet with members of the local bonsai club and learn all about this fascinating hobby! Familiar trees, at a fraction of their size, will have visitors captivated when strolling through a miniature forest. Young plants and pots are available for purchase. Regular admission fees apply. Sponsored by the Fort Wayne Bonsai Club.

Iris Flower Show
Sunday, May 30, 12:00-3:00 p.m.
Local gardeners with a passion for growing Irises will be back for another glorious show when experts judge the best of blooms. All types of Iris flowers will be identified and on display with a stunning range of color and fragrant blooms. Regular admission fees apply. Sponsored by the Northeast Indiana Iris Society.
Return to the AroundFortWayne home page.
Related Images: