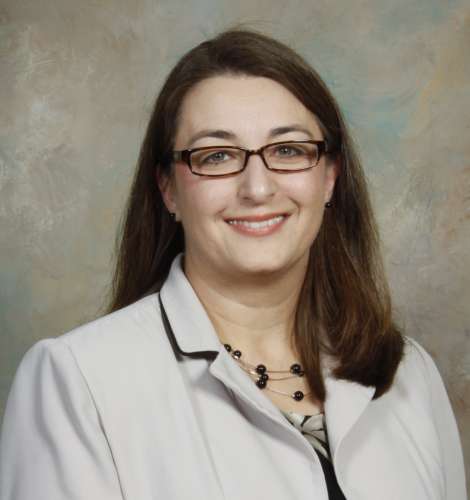 A news release from the University of Saint Francis.
USF announces Vice President for Institutional Advancement

Fort Wayne, Indiana (March 5, 2021) – The University of Saint Francis is pleased to announce the hiring of Ellen C. Paxton as Vice President for Institutional Advancement.

Paxton served the last 15 years at Miami University in Oxford, Ohio, most recently as Senior Regional Director of External Relations and Communications. During her time with Miami, she also worked as Senior Director of Regional Advancement, Senior Director of Development, Central Programs, and Director of Corporate & Foundation Relations/Director of Development, Graduate School.

Paxton previously worked in higher education positions at Indiana State University, Radford University, Wabash College, and the University of Northern Colorado. Her first day at USF will be May 3.

"We are thrilled to have Ellen join us at the University of Saint Francis, where her leadership and experience will be a wonderful asset," USF President Rev. Dr. Eric Albert Zimmer said. "She will play a huge role in accelerating growth at USF in the coming years."

"I am excited about becoming part of the University of Saint Francis team," Paxton said. "The Catholic and Franciscan values at USF make this position one of the most desirable in higher education. I am grateful for this opportunity and look forward to working with Fr. Zimmer, my new colleagues, and alumni and friends of USF."

Paxton earned a Bachelor of Science in Sport Management from Indiana State University and a Master of Arts in Sport Administration from the University of Northern Colorado.

Paxton directed several significant fundraising efforts for Miami regional campuses, including $8 million in gifts and grants in 2013-14, the highest raised since the creation of the regional campuses in 1966 and 1968. She also created an alumni association for Miami's regional campuses and solicited and secured a $2.8 million gift that led to the creation of the first two named endowed professorships in Miami regional campus history. She directed the Miami regional campuses to a 2020 CASE Circle of Excellence Bronze award and three Education Digital Marketing Awards in 2020 and raised over $2 million in 2019-20, the highest total since 2013-14.

Paxton and her husband, Jim, are parents to a son, Noah. Paxton is the Chair of the Pastoral Council at St. Maximillian Kolbe Parish in Liberty Township, Ohio. She and her family look forward to joining Fort Wayne's Catholic community.

About the University of Saint Francis
Founded in 1890 in the Catholic Franciscan tradition, the University of Saint Francis offers more than 60 undergraduate, graduate and doctoral programs through the College of Health Sciences, College of Arts, Sciences, and Business and College of Adult and Distance Education. In addition to its traditional programs, USF designs focused curricula for working adults in Fort Wayne, Crown Point and online. USF Downtown houses the university's business and music technology programs while offering enhanced internship and networking opportunities for students. The University of Saint Francis campus experience includes 18 athletic programs boasting two individual and four team NAIA national championships and is recognized as an NAIA Five-Star Champion of Character institution. Approximately 2,200 students from a broad geographic region attend USF.
Read more AFW posts on the University of Saint Francis.
Related Images: