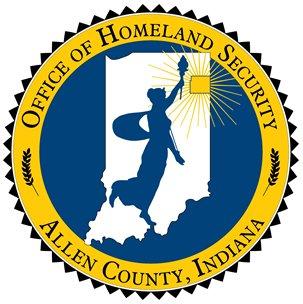 The Allen County Office of Homeland Security has issued a Winter Weather Travel Watch for Allen County, Indiana.
Winter Weather Travel WATCH issued for Allen County, Indiana

Allen County, Indiana (February 15, 2021, at 3:45 pm) – A winter weather Travel WATCH is issued for Allen County, IN. Continued snowfall throughout Allen County is making many roads slick and hazardous. Motorist should use caution if traveling this afternoon.

Heavy snowfall is forecast to begin early this evening and continue throughout the night. Snowfall rates of 1-2 inches per hour, high winds, reduced visibility, and significant drifting will make travel conditions extremely hazardous. Travel should be avoided if possible, during this winter weather event.

A Winter Weather Travel WATCH means conditions are threatening to the safety of the public. During a WATCH, only essential travel, such as to and from work or in emergency situations, is recommend, and emergency action plans should be implemented by businesses, schools, government agencies, and other organizations.
The latest winter storm updates | Official National Weather Service Northern Indiana website