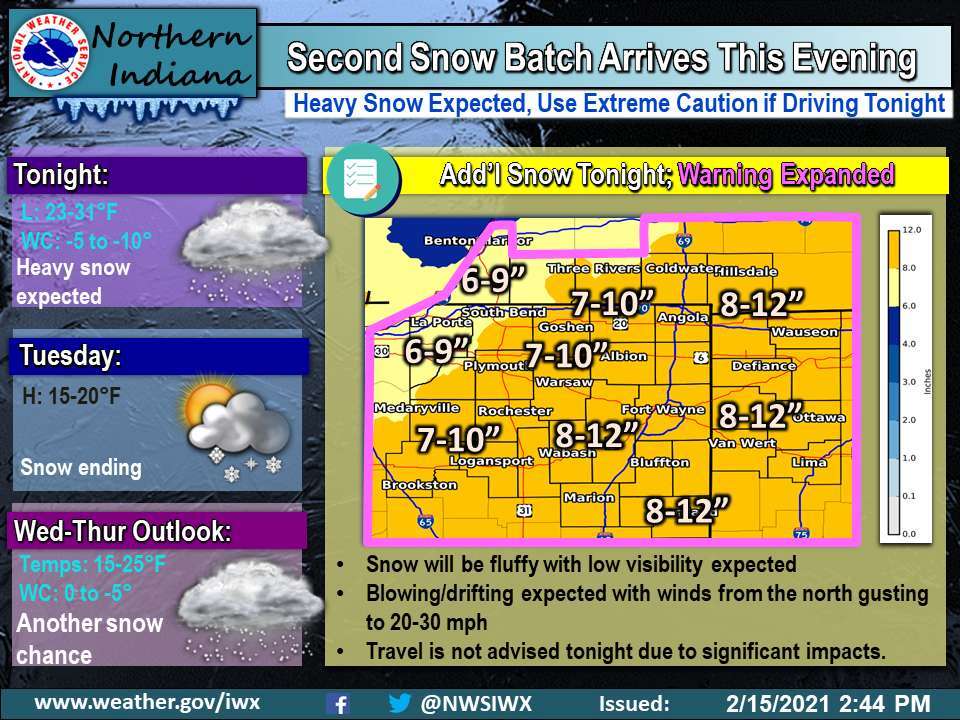 Tonight's Fort Wayne, Indiana weather story from the National Weather Service detailing the second round of snow for our area:
This post contains outdated information.
Second round of snow arrives this evening
Heavy snow expected
Use extreme caution if driving tonight

Fort Wayne, Indiana (February 15, 2021) – The second, main batch of snow will spread across the area late this afternoon and persist overnight. 8-12" is expected for most areas with lesser amounts near Lake Michigan. The winter storm warning has been expanded to cover our entire area. The heaviest snow will be from 5pm – 1 am with snowfall rates exceeding 1"/hr for several hours. The snow will also be fluffy leading to low visibility and blowing/drifting. Wind chills will be zero to -10. Travel is not advised tonight. Snow will exit by Tuesday morning but significant impacts will likely linger through the morning hours. The next chance of snow arrives late Wednesday into Thursday.
Related information: