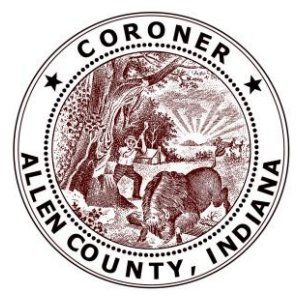 Allen County Coroner news release for the 4th 2021 Allen County Homicide, Heather Nicole Hobbs.
Webmaster's note: Fort Wayne Police are seeking a suspect, Tykwan L. Walker, in this case. Click here for details.
Fort Wayne, Indiana (February 15, 2021) – The Allen County Coroner's Office was contacted and notified of a shooting incident on Sunday 14, 2021 at about 01:10 hours, in the 600 block of Candlelite Court, Ft. Wayne, Indiana. Death was pronounced on scene by paramedics.

The autopsy has been completed and the next of kin has been notified of the death. The decedent has been positively identified as Heather Nicole Hobbs, female white, 37 years of age, from Ft. Wayne.

The Cause of Death is Gunshot Wound of the Head and the Manner of Death is Homicide.

Heather Nicole Hobbs is the 4th Homicide in Allen County for 2021.

This incident remains under investigation by the Fort Wayne Police Department, the Allen County Prosecutor's Office and the Allen County Coroner's Office.
Download the Coroner's press release.
You can call the Greater Fort Wayne Crime Stoppers at (260) 229-7867 or toll-free at 1-800-237-7867. You can also use the P3 app on your Android phone or Apple phone here. They are also available on Facebook. You can submit your tip anonymously.
Related links: