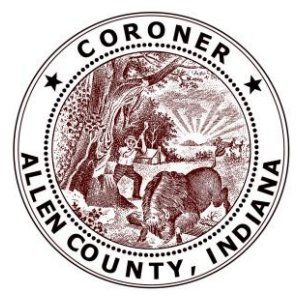 The Allen County Coroner has ruled Myquel Lmann Middlebrook's death as a homicide, which is the 2021 2nd Allen County Homicide:
2021 2nd Allen County Homicide

Fort Wayne, Indiana (January 20, 2021) – The autopsy has been completed and notification has been made to the next of kin for the male victim that was found at Hawthorn Suites, 4900 block of Lima Road, in Fort Wayne, on Tuesday, January 19, 2021, at approximately 08:41 hours. The deceased has been positively identified as Myquel Lmann Middlebrook, a male, black, 22 years of age from Fort Wayne, Indiana.

Cause of Death has been determined to be Gunshot Wound of Chest and the Manner of Death is Homicide.

Myquel Lmann Middlebrook is the 2nd Homicide in Allen County for 2021.

The incident remains under investigation by the Fort Wayne Police Department, the Allen County Prosecutor's Office and the Allen County Coroner's Office.
Related weblinks:
Related Images: