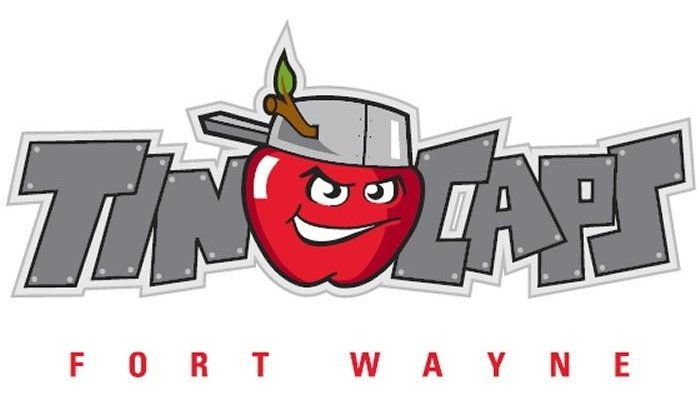 Game recap from the TinCaps:
TinCaps Homer Three Times, Lose

MIDLAND, Mich. (August 24, 2018) – For only the second time in 127 games this year, the TinCaps hit three home runs on Thursday night, but Fort Wayne lost to the Great Lakes Loons (Los Angeles Dodgers), 9-6, at Dow Diamond.
TinCaps (27-31, 59-68) right fielder Jack Suwinski launched his 10th home run of the season in the top of the first inning out to right field, a two-run shot that scored shortstop Owen Miller. It was Suwinski's first homer of the year away from Parkview Field. However, the 'Caps 2-0 lead didn't last long.
The Loons (30-30, 54-74) scored three runs in the bottom of the first and added two more in the second to build a 7-2 advantage.
Fort Wayne showed some fight with a three-run third to pull back within a pair at 7-5. After left fielder Olivier Basabe singled and advanced to second base on an error, Miller hit his second of three doubles on the night to score Basabe. Miller moved to third on a wild pitch and Suwinski brought Miller home on a ground out. With the bases clear, third baseman Gabriel Arias hit an opposite-field home run to right. For the 18-year-old, it was his second opposite-field homer of the three-game series. He now has five on the season, including four in his last 25 games.
The 'Caps wouldn't get any closer, though. The Loons added two more runs in the fourth to go up 9-5. Fort Wayne's only answer came in the sixth when first baseman Jalen Washington pulled his seventh homer of the year to left, making it 9-6.
In relief for the TinCaps, rookie right-hander Gabe Mosser pitched 2 2/3 scoreless innings. After allowing a single and a walk through the first three batters he faced, he retired 10 in a row to close out his Midwest League debut. Mosser (pronounced: MOZE-er) struck out seven, including six in a row at one point. Austin Smith followed with two perfect frames with three Ks.
The only other game this season in which Fort Wayne hit three homers was on July 25 at Dayton. The TinCaps won that game12-0.
Fort Wayne now trails Great Lakes by two games for the top spot in the Eastern Division second half playoff race. The TinCaps trail the Whitecaps by 1½ games for the wild card spot.
Related Images: