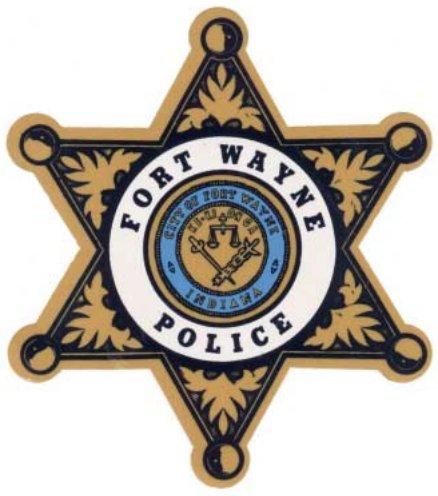 News release from the Fort Wayne Police Department:
Critical Shooting

Date: August 24, 2018
Time: 01:35 am
Location: 1900 Broadway
Victims:

Adult male / Critical condition
Adult male / Critical condition

Arrested: Aaron Suggs, male/29yo
Charges: Two counts of Aggravated Battery, both level 3 felonies
Details:
On August 24, 2018, at 0135hrs, the Fort Wayne Police Department responded to a report of gunfire in and around the Rock Tavern, 1900 Broadway. While enroute, officers were told that two adult males had been shot. Upon arrival, officers located one adult male suffering from apparent gunshot wounds in the parking lot of the gas station across the street, and located the second adult male suffering from apparent gunshot wounds near the alley in rear of the establishment. Both males were initially determined to be in serious condition, but upon being transported to a local hospital both were downgraded to critical condition.
Officers were also given a description of the suspect, Aaron Suggs, who was taken into custody in an adjacent parking lot by the first responding officers.
Initial information indicates there was some sort of disturbance, which led to Suggs firing gunshots near the back door of the bar. The one victim fled across the street to the gas station, and the second fled to the rear, near the alley. The relationship of the victims to each other, and to the suspect, is not known at this time.
Investigators are interviewing witnesses on the scene while crime scene units search for and collect evidence. Detectives will be reviewing video surveillance footage from the bar, as well as from the surrounding businesses.
Anyone with any information regarding this incident is asked to contact police.
This incident remains under investigation by the Fort Wayne Police Department and the Allen County Prosecutor's Office.
Related Images: