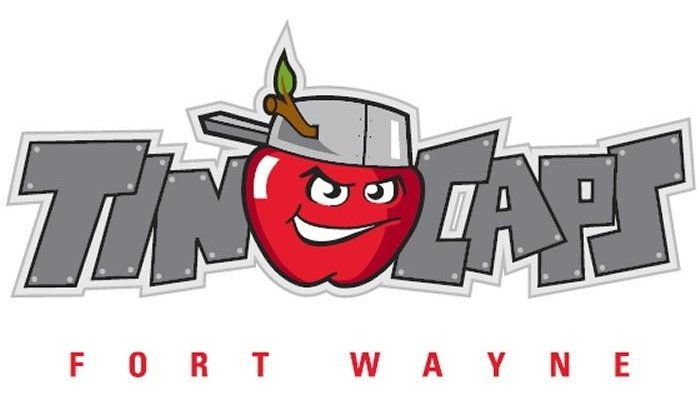 Game recap from the TinCaps:
Weathers Debuts, But TinCaps Fall

MIDLAND, Mich. (August 21, 2018) – Ryan Weathers, the 7th overall selection in this year's draft, made his TinCaps debut on Tuesday night at Dow Diamond, but Fort Wayne fell to the Great Lakes Loons (Los Angeles Dodgers), 6-3.
Weathers, who MLB.com rates as the No. 9 prospect for the San Diego Padres, struck out the first batter he faced. He allowed just a two-out single in the first inning and followed that up with a perfect second that included a pair of strikeouts.
Unfortunately for Weathers and the TinCaps (27-29, 59-66), Fort Wayne committed a pair of errors in the third leading to three unearned runs for the Loons (28-30, 52-74). A balk along the way didn't help either. The Loons added two more runs in the fourth.
Weathers left after 3 1/3 innings, having thrown 68 pitches (47 strikes). The 18-year-old left-hander struck out four and didn't walk or hit any. He allowed six hits—a double and five singles. Weathers, who doesn't turn 19 until Dec. 17, is the second youngest pitcher in the Midwest League right now, only older than Jairo Solis of Quad Cities (Houston Astros), a native of Venezuela who's five days younger.
Great Lakes took advantage of another Fort Wayne error in the fifth to increase its lead to 6-0.
The TinCaps didn't get on the board until the seventh when Jalen Washington, who'd singled earlier, scored from third base on a wild pitch.
Shortstop Gabriel Arias brought Fort Wayne to within three in the ninth with a two-run homer down the right-field line. For the 18-year-old, it was his fourth of the season, and third since July 27. He brought in left fielder Jack Suwinski, who was the only TinCap with a pair of hits in the game.
This was the first time the 'Caps lost a game by more than two runs since July 29.
The TinCaps remain in position for a playoff spot with 13 regular season games remaining. Click here for the latest Midwest League standings.
Related Images: