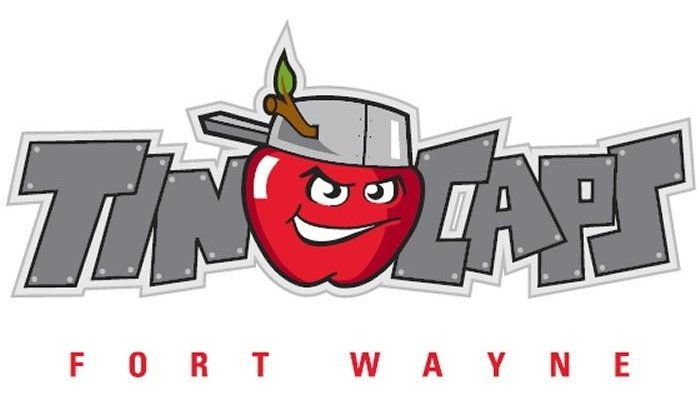 Game recap from the TinCaps:
Burgos Homers in TinCaps Loss

LANSING, Mich. (August 20, 2018) – The TinCaps had a 4-1 lead slip away in a 5-4 loss to the Lansing Lugnuts (Toronto Blue Jays) at Cooley Law School Stadium on Monday afternoon.
After Fort Wayne (27-28, 59-65) went down in order in the top of the first inning, Lansing (32-25, 75-52) grabbed an early lead in its half of the first. MacKenzie Gore hit Reggie Pruitt to lead the inning off. Pruitt then stolen his 31st and 32nd bases of the season to reach third. Though Gore struck out Samad Taylor and Chavez Young, with Ryan Noda batting, a wild pitch plated Pruitt from third.
The TinCaps, however, had a quick response. Jack Suwinski led off the second with a single. Shortstop Gabriel Arias followed with a double to move Suwinski to third. Catcher Jalen Washington kept the hit parade going with an RBI single to center to score Suwinski and tie the game, 1-1. After first baseman Nick Feight grounded into a 6-4-3 double play that scored Arias, DH Kelvin Melean singled to extend the inning. That proved fruitful as center fielder Aldemar Burgos banged a two-run homer to left-center field that increased Fort Wayne's lead to 4-1. For the 21-year-old from Puerto Rico, it was his first home run as a TinCap, and his first two RBIs.
But that was all the 'Caps got against Lugnuts starter Maximo Castillo, who settled in from there to go through five innings with seven strikeouts and no walks.
Meanwhile, the 'Nuts cut into their deficit in the third as Taylor and Young hit back-to-back solo home runs to left field to make it a 4-3 game.
The Lugnuts tied the game in the fourth as Andres Sotillo doubled, moved to third on a wild pitch, and scored on a Jesus Navarro sacrifice fly.
Gore went 3 2/3 innings, throwing 86 pitches (51 strikes). He struck out four, and was charged with four runs on six hits and two walks.
In the fifth, Lansing retook the lead against Evan Miller, who relieved Gore. Young hit a leadoff double. Noda advanced Young to third on a ground out to first base. Brandon Grudzielanek provided a go-ahead sac fly.
Lefty reliever Danny Sexton gave the TinCaps a chance to rally with three scoreless and hitless innings. In fact, Fort Wayne had a great chance to equalize in the ninth with Suwinski leading off with a triple, but he was stranded there, as Dany Jimenez recovered to record the three-out save. Matt Shannon set Jimenez up with three blank frames of his own.
Related Images: