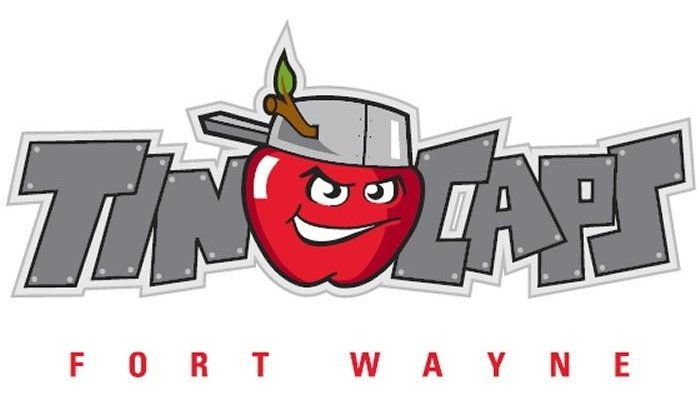 Game recap from the TinCaps:
TinCaps Take Series, Move Into Playoff Position

(August 3, 2018) – For the second night in a row a sellout crowd packed Parkview Field. And for the second night in a row, the TinCaps beat the Dayton Dragons (Cincinnati Reds). A gathering of 7,657 fans saw Fort Wayne win 5-2 on Friday night in the rubber match of a three-game series.
TinCaps starter Osvaldo Hernandez no-hit the Dragons for six innings. Meanwhile, shortstop Gabriel Arias powered the 'Caps to a 1-0 lead in the fourth with an opposite-field home run to right-center that came off his bat at 104 miles per hour and traveled 382 feet. It was the third homer of the season for the 18-year-old, and his second in as many Friday nights against Dayton.
Fort Wayne (19-21, 51-58) added to its lead with a pair of runs in the sixth. After there were two outs and no one on base, second baseman Esteury Ruiz singled and stole second. DH Nick Feight then drew a walk. Ruiz and Feight stole third and second, respectively, to set up first baseman Jalen Washington, who singled both runners in. The moment for Washington came on a 2-2 pitch, the seventh of his at-bat. His mother, one of his grandfathers, and his younger brother watched from the front row near the first-base on-deck circle.
Dayton (19-22, 50-59) finally garnered its first hit against Hernandez, the 20-year-old lefty from Cuba, in the seventh. The Dragons scratched across two runs in the frame, and Hernandez left after a season-long 6 1/3 innings. Overall, he yielded just two hits and a walk, while striking out five. Hernandez lowered his ERA to 1.92 on the season. He boasts the lowest ERA in the Midwest League.
The TinCaps answered the threat in the home seventh. Right fielder Jack Suwinski contributed an RBI single and later scored on a wild pitch to push the lead to 5-2.
The 'Caps out-hit their visitors 10-4 on the night. Left fielder Robby Podorsky, Arias, and Ruiz were all in the two-hit club. Fort Wayne stole seven bases as a team, with Ruiz swiping three and Podorsky taking a pair.
After Hernandez, rookie righty Jose Quezada threw 1 2/3 scoreless innings of relief. The Texas Tech grad held the lead for left-handed closer Travis Radke, who notched his 14th save of the season in the ninth by striking out the side.
With the victory, the TinCaps are currently in position for the Eastern Division's second-half wild card. The regular season concludes on Labor Day, Sept. 3.
Related Images: