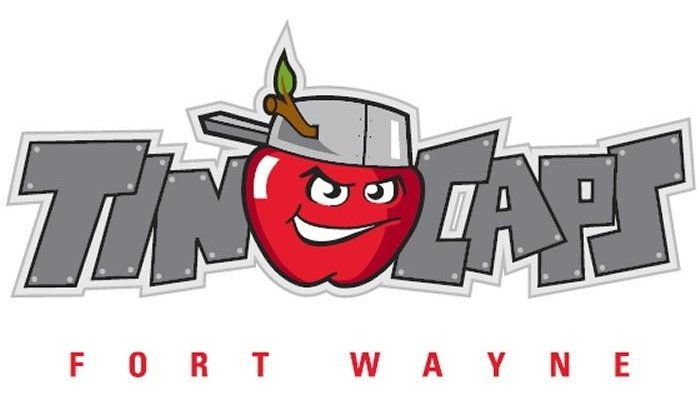 Game recap from the TinCaps:
TinCaps Extend Winning Streak to Six

EASTLAKE, Ohio (June 28, 2018) – The TinCaps extended their winning streak to a season-high six games on Thursday night with a come-from-behind 5-4 win over the Lake County Captains (Cleveland Indians) in 11 innings.
While Fort Wayne (6-2, 38-39) looked lifeless offensively for much of the night, first baseman Jalen Washington changed that with one swing in the eighth. With Lake County (2-6, 31-47) leading 2-0, Captains starter Juan Hillman was cruising, retiring 14 batters in a row. However, Hillman walked Luis Almanzar with two outs to bring up Washington, who on the first pitch he saw whacked his third home run of the season over the bleacher seats in left field to tie the game, 2-2.
The Captains had taken an early 2-0 lead with a pair of unearned runs in the first. But that was all they'd get against left-hander MacKenzie Gore. The 19-year-old went a season-long four innings. After allowing two singles and two walks in the first, he didn't yield another hit or walk the rest of the way.
Following Gore, lefty Fred Schlichtholz spun three scoreless frames. Next up, Ben Sheckler tossed two scoreless.
The score remained tied, 2-2, through the ninth. Each side traded a run in the 10th. In the 11th, Jeisson Rosario and Tirso Ornelas both provided sacrifice flies to make it 5-3.
The game ended in the 11th as the Captains had the tying runs at first and second with one out. Oscar Gonzalez hit a groundball to the whole at short that Gabriel Arias cut off. Arias, 18, then threw a missile to Washington at first to retire Gonzalez. Though Todd Isaacs then continued home to score, Washington threw across the diamond at third to Almanzar, who tagged out Nolan Jones to end the game.
Evan Miller, who recorded a save in Wednesday's win against Bowling Green, worked the extra innings.
Related Images: