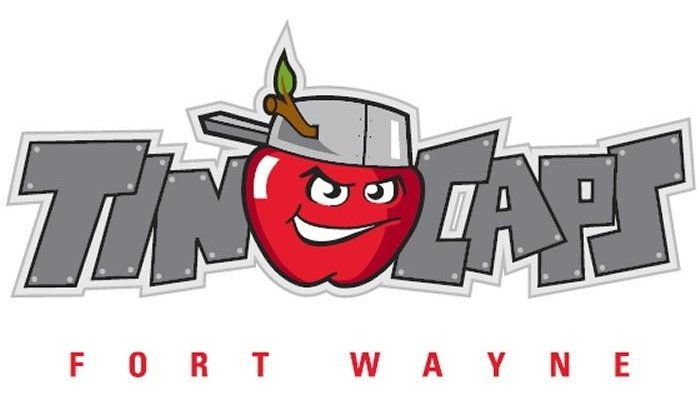 Game recap from the TinCaps:
TinCaps Win Game 1, Rain Takes Game 2 of Doubleheader

(May 31, 2018) – Sometimes you win. Sometimes you lose. And sometimes it rains. Two of those three "true outcomes" occurred on Thursday night at Parkview Field. In Game 1 of a doubleheader, Fort Wayne beat the Bowling Green Hot Rods (Tampa Bay Rays), 5-3. Game 2 was suspended at the end of three innings due to rain, with the score tied, 1-1.
The suspended game will be completed when the TinCaps visit the Hot Rods in Kentucky during a three-game series scheduled for June 12-14.
Game 1
The TinCaps (24-28) won Game 1 of the doubleheader thanks to the long ball. It started in the bottom of the second inning when first baseman Jalen Washington singled with two outs to left field, scoring catcher Luis Campusano for the game's first run. Left fielder Jack Suwinski followed that up with a three-run homer to right, giving Fort Wayne the 4-0 lead.
Bowling Green (33-19) responded in the top of the fourth. With two on and two outs, Carl Chester singled to center field, scoring two runs. Jim Haley followed that up with a first-pitch line drive to left field, scoring Chester. Haley was thrown out to end the inning when he tried to stretch the single to a double. That trimmed the 'Caps' advantage to 4-3.
Fort Wayne received some insurance from the youngest player in the Midwest League in the bottom of the sixth. Shortstop Justin Lopez homered to right field to increase the TinCaps' lead to 5-3. Fort Wayne held on to that two-run lead to even the series at a game apiece. Prior to a rainout on Wednesday, Bowling Green claimed the series opener, 7-5, on Tuesday.
TinCaps starter Nick Margevicius worked five innings, allowed three runs and struck out 6 batters. Left-hand reliever Travis Radke finished the game in the seventh to record his seventh save of the season. In between, Nick Miller pitched a scoreless sixth.
Game 2
With Mason Thompson on the mound for Fort Wayne, matched up against Josh Fleming, both sides scored a run in the first in less-than pretty fashion. The Hot Rods plated an unearned run after a two-out error. The TinCaps scored on a wild-pitch third strike. The tarp came on the field after the third.
Related Images: