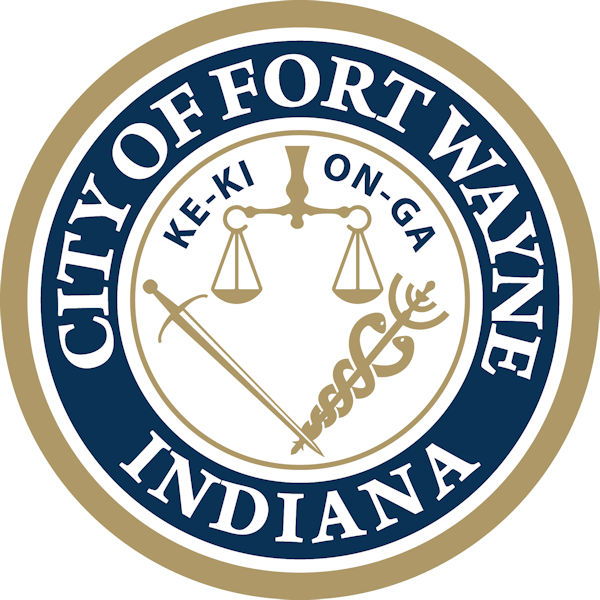 News release from the City of Fort Wayne:
Mayor Henry highlights Fort Wayne as being on the rise in annual State of the City address
Focuses attention on downtown development, neighborhood investments, public safety

Fort Wayne, Indiana (February 14, 2018) – Fort Wayne Mayor Tom Henry today delivered his 11th State of the City address. The theme for this year's address was "Fort Wayne – On the Rise" with an emphasis on downtown development, record investments in neighborhood infrastructure projects and a commitment to public safety. The free event was held at the Grand Wayne Center.

"There's no doubt Fort Wayne is on the rise. We're experiencing momentum and excitement like never before as a point of destination city. We've become a city that believes in itself and wants to keep rising to the top," said Mayor Henry. "Today was an opportunity to celebrate our successes, recognize our challenges and look ahead to a future full of optimism and promise."

Highlights from Mayor Henry's State of the City address:

Downtown development:

Construction on The Landing is starting now. The project will have 70 housing units and 56,000 square feet of commercial and retail space.
The Superior Lofts project will be completed this year. It will have 72 apartments, commercial space and climate-controlled self-storage units.
Continental Property Group's investment along the riverfront will begin and feature apartments, retail space and a parking garage with more than 1,000 spaces.
Construction on Promenade Park continues with completion scheduled for 2019. This first phase of riverfront development will serve as a community gathering place. Plans for phases II and III are also underway.
The Skyline Tower project will be finished this year. It will include 124 apartments, a Ruth's Chris Steak House and office space totaling 170,000 square feet.
Two new hotels will begin construction. A 125-room boutique hotel will be built at Main and Harrison streets. A 136-room Hampton Inn & Suites will be built next to Parkview Field to help meet the demand of Fort Wayne's growing convention and tourism industry.
Cityscape Flats across from Parkview Field has 163 apartments and 14 townhomes. The apartments opened last year and the townhomes are nearing completion.

Neighborhood infrastructure:
The City will invest $30 million in neighborhood infrastructure enhancements. At the end of this upcoming construction season, Fort Wayne will have made $130 million in improvements to streets, roads, sidewalks, alleys, curbs, and street lights since 2014.

Public safety:

The Fort Wayne Police Department is adding 28 new police officers this year. The FWPD will also continue its partnership with Fort Wayne UNITED, collaborate with partners to address the opioid epidemic, continue the proactive work of the Gang and Violent Crimes Unit, Vice and Narcotics Unit and Street Crimes Unit, enhance public outreach and communication, and continue the positive working relationships with local, state and federal law enforcement agencies.
The Fort Wayne Fire Department will add 21 new firefighters this year. In addition, the FWFD is adding two new ladder trucks and will convert six fire stations to LED lighting. In addition, the FWFD now has firefighter EMT's and paramedics providing advanced life-saving support to those in need of emergency care.

Job growth and economic development:
In 2017, there were 1,800 jobs created, more than 3,000 jobs were retained and a total business investment of nearly $250 million.

Parks:
In addition to the riverfront initiative, there will be $6 million in improvements to Fort Wayne's award-winning parks this year.

City Utilities:
Construction on the deep rock tunnel project, the largest infrastructure project in Fort Wayne history to reduce combined sewer overflows and clean our rivers, is underway and will be completed in 2022. There will also be $80 million in neighborhood projects this year.

National recognition:
In the past year, Fort Wayne has been named the best city in Indiana to live, a top 15 city to find a job, best city in the country to raise a family, lowest cost of living city in the country, 9th best run city, and most affordable big city for covering the costs of homeownership.

Community recognition:
Mayor Henry gave special recognitions to Continental Property Group, Provenance Hotels/Barbara Baekgaard, White Lodging, Matthew and Nicky Nolot of the Tolon, James Khan of Hoppy Gnome, Gnometown Brewing Company, BakerStreet and Proximo, Mike Kelly of Caliente, LLC, and members of the Mayor's Youth Engagement Council.
Go to the AFW State of the City Address Archive.
Related Images: