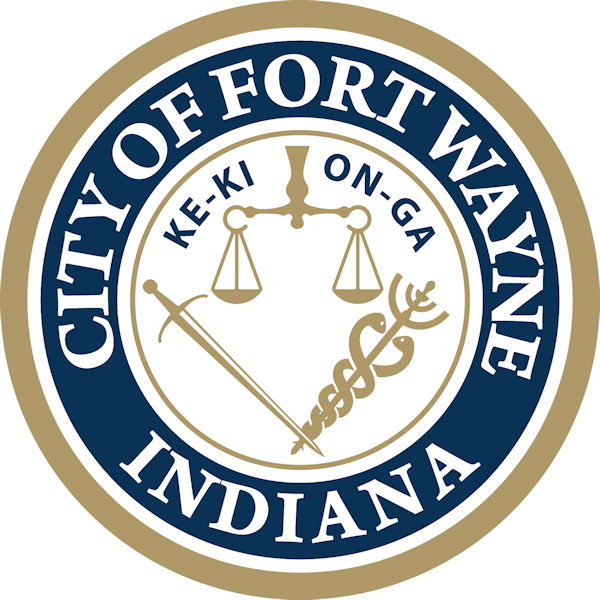 Text of Mayor Tom Henry's 11th State of the City address, delivered February 14, 2019, at the Grand Wayne Convention Center in downtown Fort Wayne.
Thank you, Mike, for that warm introduction.

The community and I appreciate your leadership overseeing the Fort Wayne Tincaps and Parkview Field, the number one ballpark experience in the country.

All of us in Fort Wayne admire and respect your professionalism and your positive approach in promoting our city.

Friends, family, elected officials, honored guests, residents of Fort Wayne, welcome.

As I look out at all of you, I see your enthusiasm, excitement and anticipation because of what Fort Wayne is now and what we can become in the future.

Now, with this being Valentine's Day, it seems to me to be a perfect time to share with you my love, passion and commitment for Fort Wayne.

My friends, there's no doubt Fort Wayne is on the rise. We're truly experiencing momentum and investments like never before, establishing ourselves as a destination city.

I see it each day as I visit with business leaders, residents and students.

We've become a city that believes in itself; one that constantly works to keep rising to its full potential.

Now, all of us know that all successful cities must have a downtown that's at the heart of its momentum, helping make everything move in the right direction.

And, in 2018, you're going to see downtown Fort Wayne continue to rise, literally, with several projects breaking ground and a number of other initiatives reaching completion.

One of my favorite projects is The Landing being led by the Model Group, a nationally-recognized developer.

Housing, retail, office space, and restaurants will bring life to an area that's been patiently waiting to see a renewal of energy and excitement.

It's great that this particular investment is starting now and will redevelop this important, historic block.

Nearby, the 10-million dollar Superior Lofts project is going to wrap up construction this year, too.

The final stages of revitalizing this former vacant property with 72 apartments and commercial space will bring even more people to downtown.

And, next to The Landing and Superior Lofts will be Continental Property Group's 61-million dollar mixed-use development.

It will be the very first private development along the riverfront.

Work on this initiative will start this year and feature apartments, retail space, offices, and a parking garage with more than one-thousand spaces.

And, hundreds of those spaces will be available for public use when visiting downtown.

Representatives from Continental Property Group have joined us today.

Will you please stand as we give you a warm welcome.

Fort Wayne is honored to have you as part of our community.

I would bet that part of Continental's investment decision was as a direct result of phase one of our riverfront development efforts – Promenade Park.

This newest park space will open in 2019 and serve as a tremendous community gathering place.

Led by Al Moll and our Parks Department, we're setting the stage for more and more development.

In fact, we've issued a request for qualifications to get started on phases two and three of our riverfront initiative.

Over near the library, the skyline tower will also finish this year.

Apartments, retail, office space, and a Ruth's Chris Steak House are part of the 40-million dollar project.

It's an excellent addition to the over 100-million dollar Ash Skyline Plaza complex.

And, right across from Parkview Field, construction is wrapping up on Cityscape Flats.

The apartments there are currently open, and the townhomes will be finished soon.

Now, let me ask you, how many cities do you know are going to have two new hotels being built blocks from each other at the same time?
Well, first in Fort Wayne, we'll be introduced to a spectacular boutique hotel led by Provenance Hotels and Fort Wayne's own Barbara Baekgaard.

This unique development at the corner of Main and Harrison is designed specifically for Fort Wayne and will start construction this spring.

It will have 125 rooms, restaurants, retail, and a rooftop entertainment space.

It doesn't stop there, though, as white lodging will also start construction on a 136-room Hampton Inn and Suites next to Parkview Field.

There is no question this hotel will help meet the demand of our growing convention and tourism industry.

Representatives of both hotel developments are with us today.

Will you please stand to be recognized.

We appreciate your collective commitment to investing in Fort Wayne.

All of these projects are part of the bigger picture we're painting in Fort Wayne.

And, I need to let you know a lot of this work has been done with help from the Allen County Commissioners.

I want to personally thank Commissioners Bloom, Brown and Peters for being good partners as we collaborate to make our community a better place.

Our initiatives are bringing about a new sense of pride and an even greater willingness to embrace current residents and welcome new people to our city.

As a result, hospitality continues to be a critical business sector in Fort Wayne.

For instance, the Grand Wayne Center hosted 47 conventions last year and eight of them were brand new.

And, these events brought in guests from across the United States and the world.

Through their efforts and our partners at visit Fort Wayne, we welcomed nearly six million visitors to the community.

Tourists spent more than 600-million dollars to help boost our local economy.

And, over 11-thousand jobs are supported by tourism.

There's no question visitors enhance our quality of life, raise our profile and sustain our job market.

You know, Allen County now ranks 4th out of 92 Indiana counties in tourism spending.

We also know people coming to Fort Wayne want to experience excellent dining opportunities, and we're fortunate to have so many options.

Today, I would like to highlight two of them.

Farm to fork dining at the Tolon is helping put Fort Wayne on the map with fine dining.

Their unique approach and seasonal menu offerings make any trip there truly memorable.

Matthew and Nicky Nolot are with us today.

Would you please stand to be recognized.

Thank you for making the Tolon an important part of our downtown revitalization.

I'm also impressed with the wok that Jame Khan is doing in the dining scene in Fort Wayne.

The Hoppy Gnome, Gnometown Brewing Company, BakerStreet and the soon-to-be Proximo Restaurant are examples of his local success stories. James is with us today. I'd like for James to stand, and let's give him a round of applause. James, keep up the great work.

Not only are our downtown investments thriving, but other businesses are succeeding as well.

In 2017, we were able to retain more than three-thousand jobs and create 18-hundred new jobs.

It's a total private investment of nearly 250-million dollars. Companies like Fort Wayne Metals, Sirva, Web Industries, and Prairie Farms are making significant investments.

It's no surprise that we've been named a top city for finding a job.

I'm particularly encouraged by the strides we're making to support small businesses.

It's people like Mike Kelly and his team at Caliente on Wallace Street.

They got their start in 2001 and make custom heating pads for the military, the telecom industry and the electric vehicle market.

In fact, they're the number one manufacturer of military thermal targets in the US.

We have a Fort Wayne company making an impact with a worldwide customer base.

Mike and his team are here today.

Will you please stand so we can recognize you.

They're also a previous Indiana small business exporter of the year.

While we celebrate business accomplishments, there's still work to be done to increase wages in our city and region.

Job training, skill development and education must be addressed.

Continued dialogue with our school systems, postsecondary educators, skilled trades, and vocational training needs to be a priority

Support for comprehensive preschool programs, the bookstart initiative and early childhood alliance, among other projects must also be pursued.

And finally, community support for organizations like Northeast Indiana Works, Greater Fort Wayne Inc., the Northeast Indiana Regional Partnership, and others is imperative to our continued economic success.

The vitality of our downtown and our current business climate also have direct impacts on our neighborhoods.

And, I'm proud of the record number of improvements we're seeing in and around our community.

Since 2014, 100-million dollars has been invested in neighborhood public works infrastructure projects.

And, we're going to see another 30-million dollars in upgrades in 2018.

There will be projects in each quadrant of our city.

Some of the highlights include North Anthony Boulevard, State Boulevard, Dupont Road, Greater mcMillen Park, North Franke Park, and Deerfield Estates just to name a few.

And in 2017, we were able to adjust our local income tax and provide additional revenues to improve sidewalks and alleys and have resources for future riverfront development.

In fact, in 2018 alone, there will be four-million dollars set aside for sidewalk improvements and two-million dollars on work in alleys.

I want to thank City Council members John Crawford, Geoff Paddock, Glynn Hines, Tom Didier, Tom Freistroffer, and Michael Barranda for being part of the effort to help our neighborhoods.

Other quality of life amenities are also critical to neighborhood and regional development.

Just look at our trails.

2017 saw us pass the 100-mile mark of trails in our community.

And, six more miles of trails are planned to be constructed this year.

The attention we're paying to neighborhoods is telling.

We've been named the best city in the country to raise a family.

And, just last month, Business Insider called Fort Wayne the best city in Indiana to live.

It appears we've also been recognized as the lowest cost of living city in the entire country, as well as the most affordable big city when it comes to covering the costs of homeownership.

I know two examples of our quality of place that are occurring in southeast Fort Wayne.

One of them is Posterity Scholar House.

The once blighted McMillen Apartment Complex is being transformed into an affordable and innovative housing campus that will open later this year.

Future phases will add even more to this new program.

Nearby, the Bottle Works project is rehabilitating the former Coca-Cola site on Pontiac Street into rental units that will be finished this year.

This initiative also includes lease-to-purchase homes to be built in the Renaissance Pointe neighborhood.

Our efforts in southeast Fort Wayne are also about investing in people.

For example, through our partnership with Vincent Village, we're providing residents and their families with good homes, while at the same time working to break the cycle of homelessness.

Quality of life offerings also extend to our award-winning parks.

Nearly 70 projects were completed in 2017.

One of the most visible changes last year was undoubtedly the new Franklin School Park and Hefner Pavilion located on Saint Mary's Avenue.

This unique park offers several amenities including a splash pad and walking area.

And in 2018, we've decided to invest an additional six-million dollars in new projects.

Projects like the Salomon Farm Learning Center, Foellinger Theatre upgrades, improvements at Freimann Square, and enhancements to our playgrounds.

My administration is also passionate about providing essential services to the public.

Obviously, being considered one of the country's best-run cities is important.

But, we earn this accolade only by doing the basics very well.

For instance, we depend on water, sewer and stormwater systems to perform every minute of every day.

And unquestionably, City Utilities is doing a great job meeting the needs of residents and businesses.

In fact, in 2017, we invested 75-million dollars in neighborhood utility infrastructure.

And, in 2018, an additional 80-million dollars will be invested to improve other utility offerings in our community.

As part of that effort, we've also begun 40-million dollars worth of stormwater projects to alleviate drainage concerns.

And, the Deep Rock Tunnel project is well underway.

By 2022, it will be operational and serve our community well for generations to come.

And, it will provide more than four-thousand construction jobs over the next several years.

I want you to know that your safety is also of utmost importance to me.

And, one of the biggest public safety and health challenges I'm now facing is the opioid epidemic.

We must hold accountable the companies responsible for bringing excess pharmaceuticals into our community.

Our current strategy has now begun with the filing of a public nuisance lawsuit against opioid distributors.

And, in addition, our city, the Fort Wayne-Allen County Department of Health and partner agencies will continue efforts to fight this crisis through proactive rehabilitation and prevention measures.

We know that education, treatment and law enforcement are critical components in battling this problem that's impacting so many innocent lives in such a negative way.

We must reverse this trend.

I also recognize that other criminal elements exist in our city.

Guns and gangs continue to negatively affect residents and families.

However, through the efforts of the Fort Wayne Police Department, we're trending in the right direction.

Overall crime is down five percent.

Homicides decreased by nearly 14 percent in 2017.

Robberies and burglaries also saw significant drops.

To keep this momentum going, though, we will be adding 28 new officers in 2018.

In fact, the recruit class already started training last week.

If our community is really going to rise, it's going to take open communication, trust and a willingness to help others to experience meaningful and lasting change.

And, Fort Wayne UNITED is one of those change agents.

They're one of the reasons why our city is on the rise.

Under Iric Headley's leadership and dozens of community leaders serving as board members and volunteers, young lives are being impacted in a positive way.

In fact, we've now become a national model for how to treat black men and boys with respect and dignity and give hope and opportunities.

There is no question we're a safer and more compassionate city because of Fort Wayne UNITED. Another area of public safety I'm encouraged about is the Fort Wayne Fire Department.

I appreciate their commitment and dedication to customer service, public outreach, education, and implementation of best practices.

And, we're going to be growing that department as well, as 21 new firefighter recruits begin their training next month.

We're also enhancing care by having six fire engines with Advanced EMT's or Paramedics on board.

In 2018, the department is working toward having every fire engine manned with Advanced Life-Saving personnel.

In addition, two new ladder trucks will be in operation soon.

And, six fire stations will be converted to LED lighting.

Public safety also includes caring for animals.

We're fortunate to have a nationally-recognized animal care and control department.

Their efforts in education, adoptions, rescues, and community partnerships are outstanding.

You know, as residents of Fort Wayne, we certainly have a lot to be thankful for.

Especially in having a community full of young people who are changing our city for the better.

Dozens of these young adults are preparing themselves for future leadership roles and are volunteering regularly to sit on boards, commissions and committees.

In fact, my Mayor's Youth Engagement Council is with us today.

Would all of you please stand to be recognized.

Thank you for your willingness to put in the time and effort to make Fort Wayne a little bit better place for all of us.

To be a city on the rise requires us to invest in future generations. These future leaders deserve our time and attention.

So, be sure to take some of your time this year to influence a young person's life, too.

Speaking of our future, what other projects are next in our journey to be the best city in the country.

Well, first, a request for qualifications has now been issued for the north river property.

This 30-acre plot of land just north of the Doctor Martin Luther King Jr. Memorial Bridge can serve as an ideal location for a number of investment possibilities.

Now under the control of the city, this area serves as an important gateway into our downtown.

I'm looking forward to what opportunities will be presented for private development.

Second, I'm optimistic about Electric Works.

The vision for this mixed-use district with office, retail, residential, and educational uses has a lot of promise.

And I know an aggressive marketing plan is now in place to secure a number of tenants for this exceptional vision of industrial site rejuvenation.

We're looking forward to what the future holds.

And finally, not far from Electric Works on the south side of town is the Clyde Theatre.

Later this summer, this multi-functional performing arts and special events center will open.

It will be unlike any other in the region.

And, there is no question this endeavor will help revitalize the Quimby Village area.

We need to be ready to bring these new projects and initiatives to the fort.

Now is the time to seize the moment.

Our momentum has to continue.

This window of opportunity won't be open forever.

I can tell you with confidence that the state of our city is as strong as it's ever been.

Fort Wayne is truly on the rise.

So, allow me to borrow, if you will, from the West Point Academy Cadet Maxim.

As we leave here today, let's risk more than others think is safe.

Care more than others think is wise.

Dream more than others think is practical.

Expect more than others think is possible.

Let's stay energized and encouraged.

The best is yet to come.

God bless you and god bless the city of Fort Wayne.

Thank you.
Related Images: