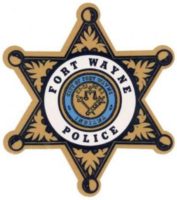 News release from the Fort Wayne Police Department:
Drexel Avenue search warrant

Date: March 3, 2017

Time: 2:45 PM

Location: 1901 Drexel Avenue

Arrested: Adrian Eguia

Charges:

Dealing Heroin – Level 2 Felony
Dealing Marijuana – Level 6 Felony
Maintaining a Common Nuisance – Level 6 Felony
Neglect of a Dependent – 2 counts Level 5 Felony
Unlicensed Driver – C Misdemeanor

Summary:

On March 3, 2017 the Fort Wayne Police Gang and Violent Crimes Unit served a search warrant at 1900 block of Drexel Avenue.

During the course of the search detectives located the following evidence:

155.2 grams of Marijuana (62.0 grams of it located on the floor in a child's bedroom)
41.1 grams of Heroin (with loose heroin lined up on the coffee table next to a child's bib)
A Smith and Wesson 40MM semi-automatic handgun was located in an open computer bag on the bedroom floor
A Taurus .38cal revolver located on the floor next to the bed
A digital scale and numerous partially smoked marijuana cigarettes were located throughout the house.

This case is being forwarded to the Department of Child Services for follow-up investigations.
Related Images: