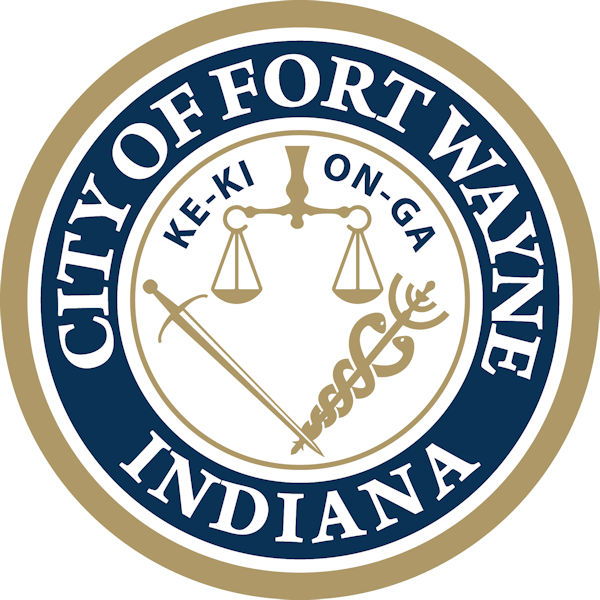 News release from the City of Fort Wayne:
Mayor Henry shows Fort Wayne is a point of destination in annual State of the City address
Focuses attention on neighborhood infrastructure, public safety, downtown development

(February 15, 2020) – Fort Wayne Mayor Tom Henry today delivered his 10th State of the City address. The theme for this year's address was "Fort Wayne – Point of Destination" with an emphasis on the City's investments in neighborhood infrastructure, public safety and downtown development. The free event was held at the Grand Wayne Center.

"Now more than ever before, I'm optimistic about Fort Wayne's future. I'm so proud of what we've accomplished and what's ahead for our community," said Mayor Henry. "Together we're better to address challenges and continue the momentum and successes we're experiencing. Being a point of destination is critical in our efforts to provide quality of place amenities to set ourselves apart as a leader in attracting and retaining jobs, businesses, individuals and families."

Highlights from Mayor Henry's State of the City address included record investments in neighborhood infrastructure improvements, a commitment to ensuring Fort Wayne is the safest city possible, progress in downtown development projects and economic development growth.

Neighborhood infrastructure:
The City will invest $25 million in neighborhood streets, roads, sidewalks, curbs, ADA ramps and street lighting projects this year. At the end of the upcoming construction season, $100 million in neighborhood improvements will have occurred in Fort Wayne since 2014.

Public safety:
The Fort Wayne Police Department will be adding 28 new police officers this year and increasing resources to the gang and violent crimes unit and vice and narcotics unit. A new street crimes unit has been implemented to reduce thefts and burglaries. The FWPD is also enhancing community outreach efforts and working with several agencies to address the opioid epidemic.

The Fort Wayne Fire Department will have three new fire engines in service this year and will purchase two new ladder trucks for use beginning in 2018. In addition, the FWFD now has firefighter paramedics providing advanced life support to those in need of emergency care.

Downtown development:
Construction on the $40 million Skyline Tower is underway and will feature 124 apartments, as well as retail with Ruth's Chris Steakhouse and office space totaling 170,000 square feet.

Cityscape Flats across from Parkview Field with 163 apartments and 14 townhomes is an investment of nearly $30 million. Construction on the apartments is nearly complete. Townhome construction will begin this year.

Superior Lofts is a $10 million restoration that will feature 72 apartments, commercial space and climate-controlled self-storage units. Construction started last week.

Construction on The Landing is expected to begin later this year. The $32 million project will have 72 housing units and more than 58,000 square feet of new commercial space for office, retail and restaurants.

Riverfront development will progress with the beginning of construction on phase one of the project.

Job growth and economic development:
In 2016, there were 750 jobs created, nearly 3,000 jobs were retained and a total business investment of $421 million.

Parks:
In addition to the riverfront project initiative, there will be $5 million in improvements to Fort Wayne's award-winning parks this year.

City Utilities:
Construction on the sewer tunnel project, the largest infrastructure project in the City's history, will begin this year and take five years to complete. The investment is part of City Utilities' ongoing efforts to reduce combined sewer overflows and clean the St. Marys and Maumee rivers.

Community recognition:
Mayor Henry gave special recognitions to Junk Ditch Brewing Company, the Fort Wayne UNITED effort, community activist Jerry Vandeveer and local professional, college and high school sports championship teams.
Related Images: