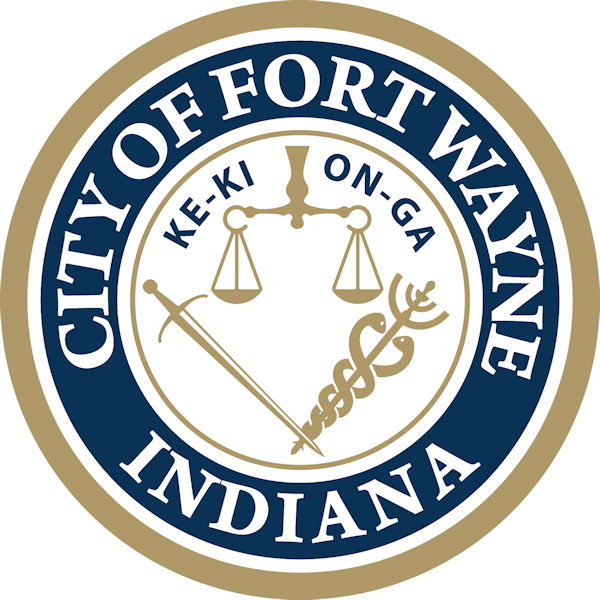 The text of Mayor Tom Henry's 10th State of the City address at noon, February 15, 2019.
Thank you, Tim [Ash], for that warm introduction.

I appreciate your commitment to and belief in the city of Fort Wayne.

Friends, family, elected officials, honored guests, residents of Fort Wayne, welcome.

I'm honored to be with you today to talk about how Fort Wayne has become a point of destination.

We continue to be a city on the move and we're seeing results.

Before we celebrate our successes, embrace challenges, and look to the future, though, I want to thank the Grand Wayne Center for hosting us today.

It's great to be back for what has become a tradition for the past four years.

Having a world-class convention center speaks volumes about Fort Wayne.

The Grand Wayne hosted 53 conventions, 12 of them new, in 2016.

And it generated an estimated 23-thousand overnight room stays.

Our community truly has become a point a destination.

Property values are on the rise, and we're the best city in the country to raise a family according to a recent national report.

Neighborhood pride is increasing and quality of life amenities are being enhanced.

In fact, we've been recognized as the lowest cost of living city, the 12th best real estate market for midsize cities, and the 7th top city where millennials are buying homes.

Nearly 6 million people visited Fort Wayne and Allen County in 2016. Visitors spent 576-million dollars, and more than 10-thousand local jobs are supported by visitor spending.

It's no wonder Travelocity named Fort Wayne as the 5th best city to visit with kids.

As you can see, the proactive and innovative efforts by our colleagues at visit Fort Wayne are making a meaningful difference.

As we gather today in the heart of the city, I'm truly proud of what we've accomplished and what's ahead for Fort Wayne.

Investments in downtown are at an all time high, too.

The new corporate headquarters for Ash Brokerage at the Skyline Plaza is incredible.

The new Skyline Garage is also meeting increasing parking needs in our growing and thriving downtown area.

Work is underway on the 40-million dollar Skyline Tower project to provide more housing and office space, as well as a Ruth's Chris Steakhouse.

Cindy, don't worry, I'll be sure to take you there when it opens.

In total, the entire Skyline development is more than 100-million dollars.

And it doesn't stop there.

Cityscape flats next to Parkview Field is nearing completion with 163 apartments and 14 townhomes.

Work on Superior Lofts has started as we continue to meet the high demand for downtown housing.

This 10-million dollar restoration will feature 72 apartments, commercial space and climate-controlled self-storage units.

Work will be completed in summer 2018. I also want to express my appreciation to the team at RCI Development and developer Kevan Biggs on the redevelopment of Centlivre Apartments.

This substantial private investment will provide market rate housing options beginning as soon as this summer.

And, the City's Community Development Division has been an active partner in getting the former McMillen Park Apartments site ready for the Posterity Scholar House.

This unique project will provide safe, attractive and affordable housing options for students and their families.

To be a point of destination also requires economic development growth and success.

We're seeing it here and across our region.

For instance, Fort Wayne has been named one of 50 U.S. cities adding the most jobs. And, we're the 15th best city to find employment in 2017. In fact, we retained nearly 3-thousand jobs and added 750 more in 2016.

Those new careers have an average wage of 52-thousand dollars. That's 25-percent higher than the current average wage in our community.

I want to personally thank companies like Dana, Walmart Dairy, Ducharme McMillen, Kitch Acceptance Group, and Oak Street Health.

In 2016, we saw 26 companies invest 421-million dollars in our community. Small businesses are succeeding in Fort Wayne as well.

Junk Ditch Brewing Company is a new restaurant just off West Main Street. It's a former brownfield site and a recent City Façade Grant recipient.

I know some of you have been there already and know what a great addition it is to our thriving, local dining scene.

Owners Andrew Smith, Dan Campbell, and Jack May are with us today.

Would you please stand to be recognized.

Thank you for investing in Fort Wayne.

A homegrown business that's a great fit for the ongoing revitalization of the West Main Corridor.

As you can see, progress is evident all across our community.

But, we can't be satisfied with our current status.

We know that any successful city must have an infrastructure system that works effectively.

In the last three years, 75-million dollars have been invested in neighborhood streets, roads, sidewalks, ADA ramps, and street lighting.

And, another 25-million dollars in improvements will occur this year.

You'll see work in neighborhoods all over the city, including State Boulevard, Dupont Road, Coldwater Road and Fairfield Avenue just to name a few.

I want to apologize now for any construction delays you may face this summer.

There's no question taking care of our neighborhoods is critical to the current and future success of Fort Wayne.

Growing and vibrant cities also need clean and affordable water and sewer services.

This year, city utilities will dig deep, literally, with the largest clean water investment in the history of Fort Wayne.

The tunnel project will be 16 feet in finished diameter, 5 miles long and 200 feet deep.

Construction will start this spring.

When completed in 2022, it will reduce the amount of combined sewer overflows into our rivers by 90-percent.

The tunnel project will have significant economic and environmental benefits for generations to come.

Our city utilities investments are also reducing costs and implementing efficiencies to benefit you.

For example, methane gas power generation at the ewer plant has reduced our electric bill by 420-thousand dollars a year.

Neighborhood utility improvements have also protected nearly 25-thousand homes from basement backups.

We've kept more than 1-billion gallons of sewage overflow out of our rivers since I took office.
%D
In addition, we're he recipient of the platinum award, gold peak performance award and directors award – all for having outstanding drinking water.

And, we're a nationally-recognized leader in drinking water services.

To be a point of destination, we must have a safe city as well.

2016 was a very challenging year in our city reminding us that we must continue to aggressively confront violence, guns, gangs and drugs in our community.

These criminal elements have no place here and it needs to stop now.

To combat these issues, I applaud the Fort Wayne Police Department's responsible approach under Chief Steve Reed's leadership.

We're adding 28 new officers and increasing resources to the Gang and Violent Crimes Unit and Vice and Narcotics team.

We've created a new street crimes division to reduce thefts and burglaries.

And, we continue to enhance our strong relationships with federal, state and local law enforcement agencies.

We're increasing community outreach and working with Fort Wayne Community Schools to engage children in positive environments at a younger age.

In addition, we're working with the Health Department, Sheriff's department and state legislators to address the opioid crisis in Fort Wayne.

Providing public safety isn't easy and there are no simple solutions.

But, with a collective commitment to doing what's right for all of you, we're moving in the right direction.

In fact, a positive step forward is the Fort Wayne UNITED initiative.

This program enhances opportunities and ensures the safety of all residents with a focus on black men and boys.

We're making a meaningful difference through activities and education centered on listening, input and engagement.

Our vision is for every black male in Fort Wayne to be respected and valued with an opportunity to reach their full potential.

Fort Wayne UNITED has become a national model for proactive efforts to make lasting change in the lives of these men and boys.

Fort Wayne UNITED Director Iric Headley and members of the Fort Wayne UNITED committee are with us today.

Would all of you please stand to be recognized.

Thank you for your ongoing dedication to helping those in need of hope and direction.

I'm also encouraged by the growth in the Fort Wayne Fire Department.

We added 26 new firefighters in 2016.

And, we reached a new agreement with Three Rivers Ambulance Authority.

This partnership has resulted in firefighter paramedics providing Advanced Life Support to those in need of critical emergency care.

We're working toward a goal of having every fire engine in the city with ALS capabilities by next summer.

In addition, three new fire engines will be in service this year and two new ladder trucks are being purchased for use beginning in 2018 as we enhance our high level of service.

>Our Fire Department will also continue its innovative approach to reducing energy use at the fire stations to save taxpayer dollars.

A safe city also takes care of animals.

For instance, Fort Wayne Animal Care and Control, hope for animals and the Allen County SPCA have worked together to reduce euthanasia and increase adoptions.

It resulted in nearly 15-hundred adoptions of cats and dogs in 2016.

Safe cities also care about the quality of life for all of its citizens.

One of the ways we do that is by investing in our Parks Department, one of my personal favorites.

Nearly 70 of their improvement projects were completed in 2016.

In fact, we invested 3-million dollars last year and plan to invest another 5-million this year.

Our community truly values and appreciates the importance of maintaining our parks.

One of our newest additions is the Franklin School Park that now features a popular neighborhood splash pad.

Phase one of this initiative is finished and work on phase two will include a rentable, year-round pavilion which will be completed later this year.

The Parks Department has also expanded free food service to youth.

Through partnerships with Community Harvest Food Bank and Fort Wayne Community Schools, we serve 100-thousand meals each year at 5 parks, 3 youth centers, and the McMillen Park Community Center.

This nutritional component is another way we provide a safe, healthy atmosphere for children and strengthen their social skills.

Another great aspect of our parks' offerings is the popular concert series at the Foellinger Theatre.

Let me be the first to tell you the 2017 season will begin with the iconic sounds of Chicago as they'll return on May 18th.

To Parks Director Al Moll, please save a few tickets for me.

Another reason we're a point of destination is through our trails system.

We're the outstanding local government for trail development in Indiana.

And, Fort Wayne is known as a bicycle-friendly community.

This year alone, we're going to construct 10 more miles of trails in the city and county.

This will bring us to more than 100 miles of trails in the Fort Wayne area trail network.

More than 560-thousand people biked, walked and ran on our trails in 2016, a record year.

Since becoming Mayor in 2008, we've added 40 miles of trails in the city. As you can see, we're always looking for ways to make Fort Wayne a little bit better place for all of you.

You know, it's people like Jerry Vandeveer and his late wife, Linda, true servants in Fort Wayne who make us feel comfortable and important.

They worked tirelessly to make a positive difference through the creation of the law enforcement and firefighters memorial and providing excellent customer service at their small business.

Jerry is with us today.

Jerry, would you please stand to be recognized.

We know that Linda's spirit lives on as jerry honors one of her last requests, which was to share the importance of fighting Colon Cancer by getting a Colonoscopy.

As I talk to mayors and other officials across the state and country, they want to know how we're having so much success in Fort Wayne.

Well, it's through great people, employees, programs and leadership that we're achieving unprecedented success.

For example, we're the 5th best run city in the country.

Part of that is making a commitment to being fiscally responsible.

For instance, at the end of this year, we project to have cash reserves in the 6-to-7 million dollar range.

By the end of 2018, it should grow to between 8-to-10 million dollars.

In addition, the Legacy Fund is in sound fiscal condition to meet current and future needs for transformational initiatives.

Growing cities also need to embrace technology and customer service.

The new Fort Wayne 3-1-1 mobile app will soon be available to you through the app store and Google Play.

It's designed to enhance citizen engagement and provide more communication options to you.

Fort Wayne is also a city that's home to championship sports teams.

2016 was a banner year at the professional, college and high school levels.

Please sit back and relax as I read through this impressive list.

The Fort Wayne TinCaps won the prestigious John H. Johnson Award, the top honor in Minor League Baseball.

Parkview Field is once again the number one stadium experience in the country.

The University of Saint Francis won the NAIA Football National Championship.

Fort Wayne's men's basketball team defeated Indiana University in November.

Indiana Tech's Men's Track and Field Team won the n-a-i-a national championship.

Concordia Lutheran High School captured the 3A High School Football State Championship.

Blackhawk Christian's girls volleyball team won the class a state title.

Carroll High School won the Boys Cross Country State Championship.

And, Homestead's Boys and Girls Diving Teams brought home a state title.

Representatives from all of our teams are here today.

Would all of you please stand to be recognized.

Thank you for your outstanding performances.

As you can see, we've witnessed a lot of advancements in Fort Wayne over the past year.

So, what's next?

Well, we've reached settlement agreements to purchase the properties that will allow us to start construction on riverfront development.

Phase one of this initiative will begin later this year, with completion scheduled for 2018.

Undoubtedly, it will set the table for future private investment that will advance our region's efforts to attract and retain talent and businesses.

Raising funds for riverfront development is also going well.

And, I'd like to personally thank the Park Foundation, Community Foundation of Greater Fort Wayne and the Downtown Rotary Club for their key financial support.

We've also received support from City Council through the Legacy Fund and we're currently seeking Regional Cities Funding, too.

Another development that will start this year is The Landing.

I'm excited about this particular project because it will feature 72 housing units and over 58-thousand square feet of new commercial space for office, retail and restaurants.

Other new projects are also coming. White Lodging has plans for a new downtown hotel next to the Courtyard by Marriott and Parkview Field.

This 125-room hotel could open as soon as the summer of 2019.

It would be built to accommodate the growing number of conventions and events in Fort Wayne.

In addition, Vera Bradley co-founder Barbara Bradley Baekgaard and Provenance Hotels have expressed an interest in building a boutique hotel in downtown.

We're looking forward to the possibilities this unique venture could bring to our community.

Another potential point of destination is the possibility of a downtown event center.

My team and I appreciate the work being conducted by the Capital Improvement Board and architecture team to put together the schematic designs and a cost estimate for a Downtown Event Center.

We're looking forward to their findings.

I strongly believe this project would be great for Fort Wayne, Allen County and Northeast Indiana.

Big projects and bold initiatives are changing Fort Wayne for the better.

They also take time.

So, I'm asking you to stay the course and be advocates for what you're seeing in Fort Wayne.

The completion of current projects, the beginning of new projects, job and business growth, strong neighborhoods, and dedicated public safety teams.

We're building for the long-term and providing a legacy for our community.

Now more than ever before, I'm optimistic about Fort Wayne's future. It's because of all of you that I'm so enthusiastic about what tomorrow can bring.

I'm proud to say the state of our city remains strong.

But, we can't stop and be satisfied with what we've accomplished.

It's simply not an option. We have to keep going forward.

What can we build upon today for our next generation.

Together we're better. It represents who we are and what we're going to do to make Fort Wayne the best it can be.

We have to be willing to take risks, to go above and beyond to ensure we enhance our reputation as a point of destination.

God bless all of you and god bless the city of Fort Wayne.

Thank you.
Related Images: