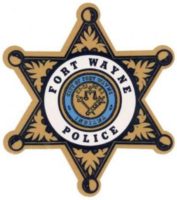 News release from the Fort Wayne Police Department:
Critical Injury Motor Vehicle Accident

Date: Tuesday, January 31, 2017

Time: 9:55 a.m.

Location: 200 Block South Hadley Road

Details:

Fort Wayne police responded to the report of a single motor vehicle accident in the 200 block of South Hadley Road at approximately 9:55 a.m. this morning. Once on scene officers found a cargo van head on into a large tree in the front yard of a home on the east side of Hadley Road. The driver of the van, who was the only occupant in the vehicle, was pinned as a result of the impact. Medics treated the victim as Fort Wayne firefighters utilized extrication devices and other cutting tools in their attempt to free the driver. Firefighters worked for 45-minutes before they were able to free the driver from his van. He was transported to a local hospital where he was found to be in critical condition.

Northbound vehicular traffic was closed from Illinois Road to just north of the crash site for several hours as investigators documented the scene. It's unknown at this time what might have been a contributing factor in the crash.

This incident remains under investigation by the Fort Wayne Police Department and our F.A.C.T. Team.
Related Images: