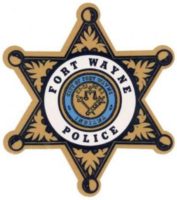 News release from the Fort Wayne Police Department:
Bank Robbery

Date: Monday, January 30, 2017

Time: 11:40 a.m.

Location: PNC Bank, 3901 East State Boulevard

Suspect:

"Older" Adult Male Black, 6′ Tall
Red Ball Cap with Nike Swoosh and Nike Lettering on the Front
Dark Coat, Blue Button Down Shirt with a White Tee Shirt Under
Blue Denim Jeans, Prescription Glasses

Details:

At approximately 11:40 a.m. this morning the PNC Bank located at 3901 East State Boulevard was robbed by the above described suspect. The suspect entered the bank, approached the teller and demanded cash. He was given an undisclosed amount of cash before leaving the area on foot. No weapon was displayed during the robbery. A K9 track was attempted but was not successful.

Two surveillance photographs of the suspect are attached to this release. Anyone that might recognize this suspect is asked to contact Crime Stoppers at 436-STOP (436-7867). This incident is under investigation by the Fort Wayne Police Department and the Bank Robbery Task Force.
Related Images: