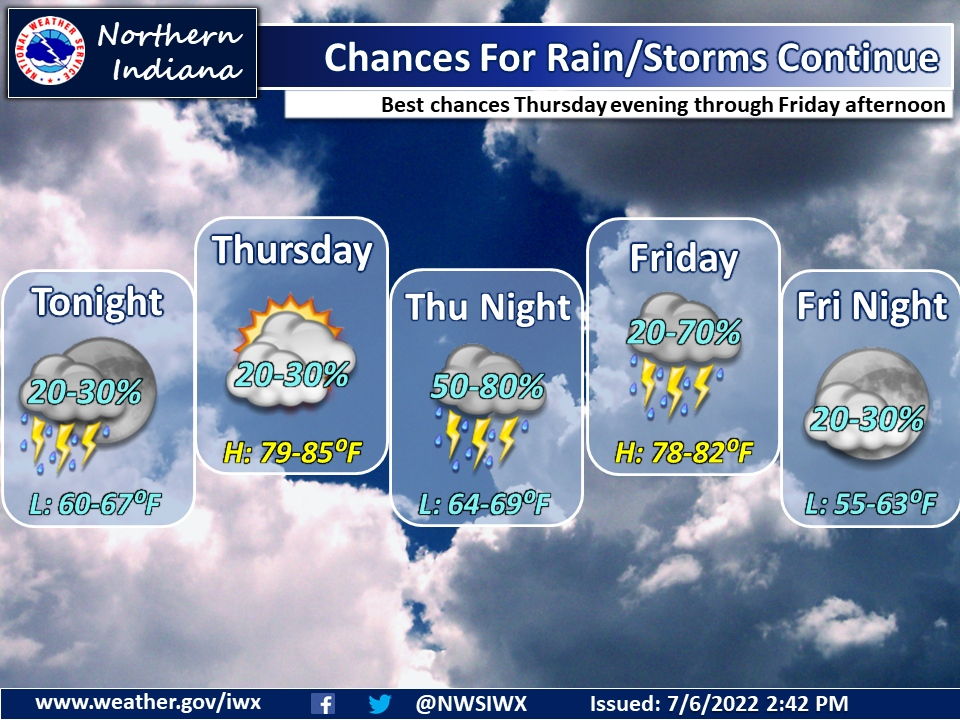 This post contains outdated information.
There is a small chance of rain and storms for locations south of US-24 tonight.
Tonight's National Weather Service weather story for Fort Wayne, Indiana:
Chances for rain and storms continue

Fort Wayne, Indiana (July 6, 2022) – Tonight, a small chance for rain/storms exists for locations south of US-24. Tomorrow, it will be partly to mostly cloudy with just a slight chance for rain/storms. Better chances arrive later Thursday evening through Friday afternoon, as showers and storms will become more widespread. As of right now, storms are expected to remain sub-severe on both Thursday and Friday. Temperatures will be slightly cooler to end the week, in the upper 70s to mid 80s.
The latest National Weather Service weather story | Official National Weather Service Northern Indiana website