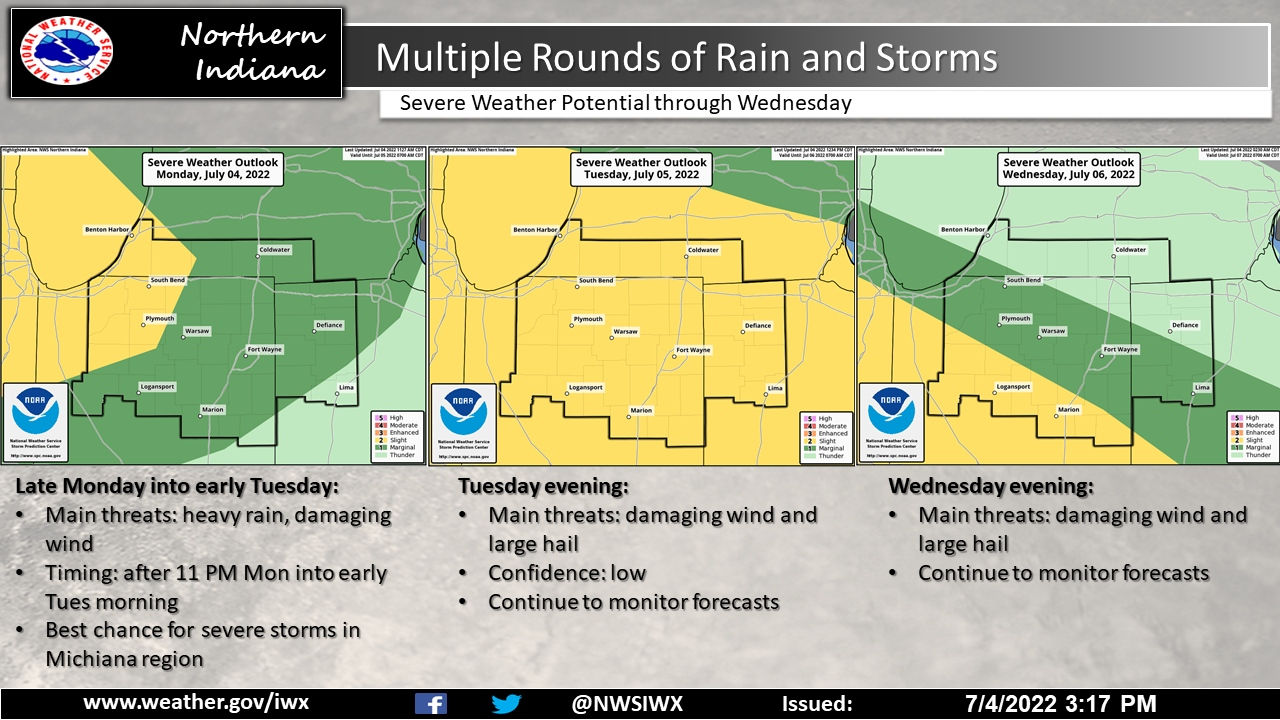 This post contains outdated information.
The National Weather Service is forecasting multiple rounds of rain and storms through Wednesday, with the possiblity of some severe weather.
Download the Situation Report issued by the NWS today at 3:59 pm.
Multiple rounds of rain and storms

(July 4, 2022) – Multiple rounds of rain and storms are in the forecast through Wednesday, with some severe weather possible. The first round will come late tonight into early Tuesday, with heavy rain and damaging wind as the main threats. Another round is possible Tuesday evening, but uncertainty remains high at this time. If storms do occur, damaging wind and large hail would be the main threats. A third round of rain and storms is possible on Wednesday evening as well. Monitor the forecast closely at weather.gov/iwx for updates.
Related posts: