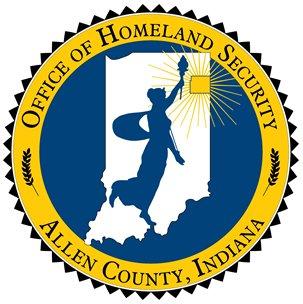 This post contains outdated information.
A Winter Weather Travel WATCH is Issued for Allen County, Indiana.
Text of the Winter Weather Travel Watch from the Allen County Office of Homeland Security:
A Winter Weather Travel WATCH is Issued for Allen County, Indiana

Allen County, Indiana (February 1, 2022) – A long-duration, high-impact winter storm is expected to begin during the early morning hours of Wednesday, February 2, 2022. Residents and businesses are encouraged to plan for disruptions now.

Overnight rains will change to freezing rain, sleet, then snow during the morning commute on Wednesday making roads slick and hazardous for travel. Heavy snow will fall throughout the day making travel hazardous. Road conditions are expected to deteriorate throughout the day as snow accumulates. These hazardous travel conditions will be threatening to public.

During a WATCH local travel advisory, only essential travel, such as to and from work or in emergency situations, is recommended, and emergency action plans should be implemented by businesses, schools, government agencies, and other organizations.

Of particular concern for Wednesday will be those who travel to work in the morning before the heavy snow begins, then return home at the end of the work day in snow accumulations of up to six inches, making travel extremely hazardous. Stay alert throughout this snow event and be ready to act with changing conditions.
Click here for the latest on Winter Storm Landon.
Related Images: