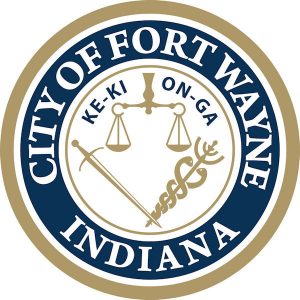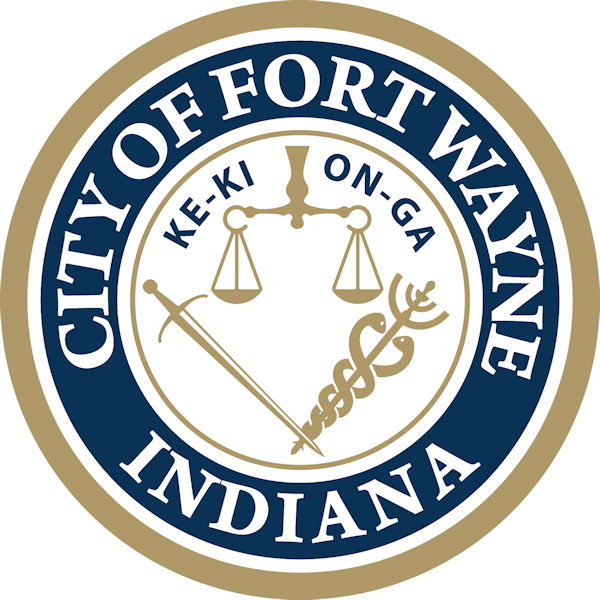 Fort Wayne City Councilmen Russell Jehl and Tom Didier held a briefing this morning to publicly address the continued issues with Red River and the City of Fort Wayne's attention to this ongoing problem.
News release from Fort Wayne City Councilman Russ Jehl:
Councilman Russell Jehl urges action to remedy Red River trash collection problems

Fort Wayne, Indiana (January 14, 2022) – Councilman Russell Jehl, joined by Councilman Tom Didier held a briefing this morning to publicly address the continued issues with Red River and the City of Fort Wayne's attention to this ongoing problem. Over the past several weeks, trash collection service, which has been poor since the City of Fort Wayne signed with Red River at the beginning of 2018, has degraded even further.

The City Administration has requested patience from the Ratepayers, implying that nothing more can be done to improve the service issues because of Red River's bankruptcy protections. However, when asking for understanding from Ratepayers, it is imperative that elected officials be doing everything within their power to lead.

Councilman Jehl is proposing the following four action steps and requesting that the City Administration discuss them at its briefing to Council Tuesday, January 18:

Level with the Public – More than a month has passed since the Administration has given a substantive update on the garbage service issue. The public needs hope that cannot come from a press release. Does the Administration intend to make a switch in its service provider?
Immediately hire an emergency provider – The City Administration should activate the emergency services clause in the garbage services contract and utilize a 3rd party provider to reduce the misses and be retained indefinitely. Complacently allowing garbage to pile up around town is simply not necessary.
Proactively reach out to Red River's workers to stay – With Red River's bankruptcy and public relations issues, they will almost certainly continue to lose drivers. The Solid Waste Department should proactively lead in recruiting and retaining the current Red River drivers, appreciating their experience and value. The drivers alone will get the Ratepayer through this present emergency and a future transition.
Create a real miss list – Solid Waste should create an effective "miss list" plan to identify and collect missed areas, that extends beyond overwhelming 3-1-1 with calls. Solid Waste, not Red River, is ultimately responsible for ensuring miss cycles and miss patterns do not occur.

Said Councilman Jehl, "The remedies available to us may be limited by the bankruptcy courts, but we need to be using every one we do have. This has been the problem since the beginning of the contract – not using the tools that are available to fix the problem and instead asking for prolonged patience from the residents."

Said Councilman Didier, "We need open communication from the Administration, to make sure the residents know what to expect from their trash provider. I appreciate Councilman Jehl bringing this issue to the forefront to increase accountability and transparency, to ensure that we can give residents honest answers."

The contract between Red River and the City of Fort Wayne allows the City to contract with a 3rd party to collect trash, if at any point Red River is unable to collect for 7 days, with 1 day's notice to Red River, with a cost to be paid by Red River (section 14). These miss cycles are happening, yet the Administration has not activated this in utilizing outside contractors, instead relying on City workers as available. According to a press release from the City Administration earlier this week, despite the valiant efforts of the City Workers, the misses are too great for them to provide a timely stop gap.

The Administration is scheduled to present to Council at the next City Council meeting, held on Tuesday, January 18th at 5:30pm at Citizen Square, Room 035. The meeting will also be streamed on CityTV and Facebook @FWCityCouncilMeetings.
Return to the AroundFortWayne home page.
Related Images: