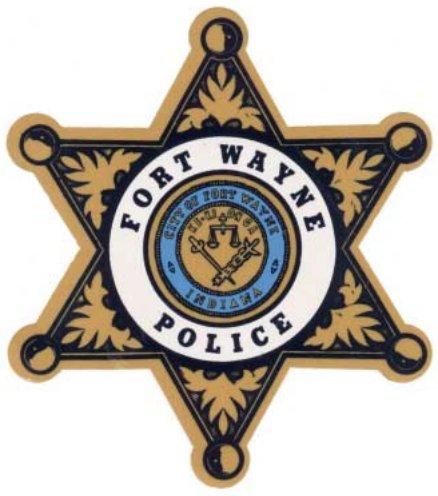 On July 18th, 2021, at 12:56 am, the Fort Wayne Police Department was dispatched to investigate the report of a male who had made threats to shoot another male in the 700 block of Russell Avenue.
Barricaded Subjects

Date: July 18, 2021

Location: 700 block of Russell Avenue

Time: 12:56 AM

Details:

On July 18th, 2021 at approximately 12:56 AM dispatched received a call that a male had made threats to shot another male at 712 Russell Ave. It was later learned the suspect was the step-father to the adult male victim. When police arrived on scene they made contact with the step-father in the front yard but he fled into the home.

The suspect later called dispatch and advised he wasn't going to come out and made threats to shoot officers. Officers later heard a hammering noise coming from the home and believed the suspect barricaded both the front and back doors. After several attempts by officers to make contact with the suspect through a loud speaker and calling his cell phone, the suspect would not respond. The step-son was concerned his mother may be in the house with the suspect. The Emergency Services Team (EST), Crisis Response Team (CRT), and Aerial Services Unit (ASU) were called out to the scene.

CRT was able to make contact with the suspect. During the conversation with the male suspect, CRT learned a female was also in the home. CRT was able to speak with the female. It appeared she was not being held against her will and also refused to come outside. After speaking with both subjects for several hours they both agreed to exit the home. At approximately 5:38 AM the male and female subjects exited the home and were taken into custody without injuries. The male and female suspects were taken to the Fort Wayne Police Department for interviews.

The investigation is being held by the Fort Wayne Police Department and the Allen County Prosecutor's Office.
Anyone with information regarding this investigation is asked to contact the Greater Fort Wayne Crime Stoppers at (260) 229-7867 or toll-free at 1-800-237-7867 or the Fort Wayne Police Department Detective Bureau at 427-1201. You can also use the P3 app on your Android phone or Apple phone here. They are also available on Facebook. You can submit your tip anonymously.
Click here for more Fort Wayne Police Department Incident Reports.
Related Images: