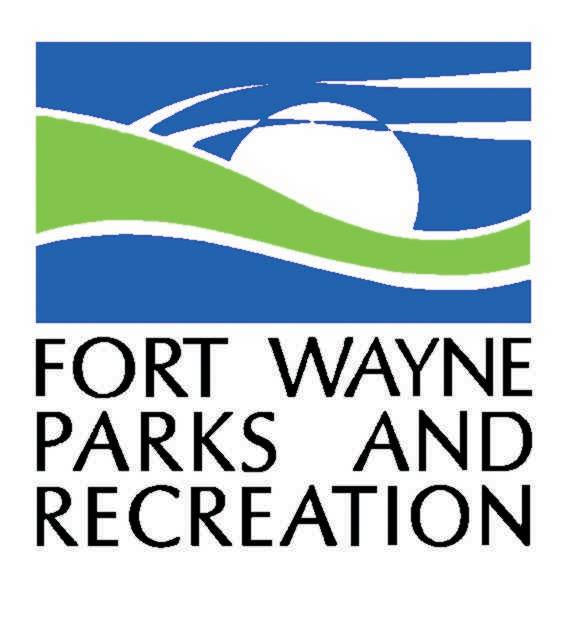 A list of events in Fort Wayne, Indiana parks during the week of June 21, 2021.
What's Happening in the Parks
Week of June 21, 2021

Fort Wayne, Indiana (June 20, 2021) – The following events and programs are happening the week of June 21:

National Pollinator Week
Tuesday-Saturday: June 22-26, 11:00 a.m.-1:00 p.m.
Botanical Conservatory, 1100 S. Calhoun St.
Learn all about our pollinator friends as we celebrate National Pollinator Week! From Tuesday to Saturday, we will explore the world of pollinators through hands-on activities, crafts and demonstrations. Included in regular Conservatory admission. Scheduled topics during this special celebration are:
Tuesday, June 22 – Bees
Wednesday, June 23 – Birds
Thursday, June 24 – Bats
Friday, June 25 – Butterflies
Saturday, June 26 – Pollinator Plants

Community Chess In Promenade Park
Sunday June 27, 12:00-6:00 p.m.
Promenade Park, 202 W. Superior St.
Join local chess clubs Fort Chess and Take a Stan Chess Club for free community opportunities to learn and play chess this summer in Promenade Park. Events are free and open to all-ages and all skill levels. Chess instructors will be on-site to teach anyone interested in learning this ancient game of kings played by world leaders for over fifteen centuries. Players may bring their own board or use a board provided. Contact Brian Walker at walker.brian68@netzero.net or 260-443-1147 or Eli at themightyfortchess@gmail.com for more information.

Community Inclusive Night
Tuesday, June 22, 6:00-8:00 p.m.
Park Foundation Pavilion, Promenade Park, 202 W. Superior St.
Learn about Sensory Processing Disorders, how they affect the lives of those who experience them, and how we as a community can learn to be inclusive. Be the first to learn about our sensory tent that will be on site at Riverfront Fort Wayne events this summer. The event is free, open to ages 12+ and there is no registration required. Questions? Email Stephanie.Bagley@cityoffortwayne.org.

Storytime on the Riverfront
Mondays, June 7-August 30, 10:00-11:00 a.m. or 11:00 a.m.-12:00 p.m.
Auer Lawn, Promenade Park, 202 W. Superior St.
Join the Allen County Public Library and Riverfront Fort Wayne on Mondays in a story time session at 10:00 or 11:00 a.m. for fresh air, sunshine and children's literature! Come to either session — no pre-registration is required.

COP a Story
Saturday, June 26, 10:00 a.m.-12:00 p.m.
Park Foundation Pavilion, Promenade Park, 202 W. Superior St.
COP a Story wraps up its tenth year with a public reading of stories created from audience prompts. Those prompts – Character, Object, Place – create a connection between audience and writer, as well as offering a glimpse into imagination's potential. Unlike most public readings, a brief discussion – not necessarily critique – follows each story's presentation. Some language is not suited for all ages. Questions? Email Craig at cnix1066@yahoo.com.

Northside and McMillen Pools open daily
Northside Pool is open daily for open swim 12:30 – 5 p.m. and Mondays, Wednesdays and Fridays 7 – 9 p.m. McMillen Pool is open daily 1:30 – 7 p.m. Pools will have some restrictions based on current CDC guidelines. For more information about special swim programs and lessons, visit FortWayneParks.org.

Free Summer Program
Register at FortWayneParks.org
Cooper Youth Center, Jennings Youth Center, McMillen Park Youth Center, Weisser Park Youth Center
Children will enjoy fun and engaging activities with friendly staff. Morning and afternoon snacks are included along with free lunch provided by Fort Wayne Community Schools. Face coverings are required and social distancing protocols will be followed. Morning session participants will pick up a lunch "to go" at the end of the session. Afternoon session participants will pick up a lunch upon arrival for that session.

Lifetime Sports Academy at McMillen Park
Monday-Friday, 9 a.m. – 3 p.m.
Register at FortWayneParks.org
The Lifetime Sports Academy is open to boys and girls ages 7-18 and offers free group lessons in the lifetime sports of golf, tennis and swimming. The program operates Monday-Friday, 9:00 a.m.-3:00 p.m. Group lessons in golf, tennis and swimming will focus on skill development, training, and participation and will be taught by certified coaches and highly trained professionals and volunteers. Participants may come as often as they wish and stay as long as they like. The Fort Wayne Community Schools summer lunch program will also be available at McMillen Park for Academy participants. The Lifetime Sports Academy is funded by the Fort Wayne Parks and Recreation Department and Lifetime Sports Academy Committee and is offered FREE to area youth.

2021 Senior Games
June 5-July 8
Community Center, 233 W. Main St. and various locations
The goal of Senior Games is to promote the benefits of remaining active and physically fit as we age and to encourage all adults over 50 to adopt a healthy lifestyle. To comply with social distancing recommendations, our nearly 30 events will be spread out over a 5-week period. The event will end with an awards ceremony on July 8.

2021 Salomon Farmers' Market
Wednesdays, 4:00-7:00 p.m. through September 1
Salomon Farm Park, 817 W. Dupont Rd.
Our vendors produce their goods within a 75-mile radius of and are required to grow their own fresh fruits, vegetables and herbs. We strive to find vendors who embrace sustainable and organic growing practices. The market also may include baked goods, honey, handmade crafts, food, entertainment and children's activities.

Instructor-Supervised AARP Fitness Park Intro Sessions
Wednesdays through July 21
Community Center, 233 W. Main Street
The outdoor fitness park at the Community Center features various pieces of equipment that use one's own body weight as resistance making them appropriate for any age, gender or ability. The park is open to all ages for use any time, however, a certified instructor will be available at times to demonstrate the proper use of equipment. There is no pre-registration required for these sessions. If you prefer a more structured setting, sign up by July 6 for a Fit Class. All FitLot fitness programs are FREE!

Jobs Available at Parks and Recreation!
Now Hiring in Several Areas
Spring and summer jobs are currently available in a variety of both outdoor and indoor facilities. Most of the jobs require applicants to be 18 years or older, but some positions are available for younger people 16 and up. Those interested in reviewing currently available positions can visit the City of Fort Wayne jobs site at cityoffortwayne.org/jobs-with-the-city.

Trek the Trails: Turnstone
Tuesday, June 22, 6:10 p.m.
Turnstone Lot C, 3220 N. Clinton St.
Join local trail users for weekly bike rides this summer to experience Fort Wayne on two wheels. Participants are asked to wear helmets and bring water along for the ride. All participants ride at their own risk. Tuesday rides will continue through the fall. Rides begin promptly at 6:10 p.m. For more information, call the City of Fort Wayne Greenways & Trails Office at 427-6228 or Fort Wayne Trails, Inc. at 969-0079.

"Color in Motion" Live Butterfly Exhibit
Open Through June 27, Public hours
Botanical Conservatory, 1100 S. Calhoun St.
Embrace color during the Botanical Conservatory's annual live butterfly exhibit. Not only do the wings of the Blue Morpho, Emerald Peacock and Scarlet Mormon flash with pigments and refracted light, but colorful shade sails, masses of spring flowers and broad strokes of groundcover undergird this exhibit celebrating the pleasures of color. Large-scale kaleidoscopes also allow you to experiment with color magic during your visit. Sponsored by the Franklin Electric Foundation, Ian and Mimi Rolland Foundation, 97.3 WMEE and ABC 21 WPTA.

Golf Courses Open Daily
Foster Park, Shoaff Park, and McMillen Park
Foster, Shoaff and McMillen Park Golf Courses are open daily, depending on weather and course conditions. Golfers are asked to call ahead to confirm course availability and to reserve tee times:

McMillen Park Golf Course (260-427-6710)
Shoaff Park Golf Course (260-427-6745)
Foster Park Golf Course (260-427-6735)
Return to the AroundFortWayne home page.
Related Images: