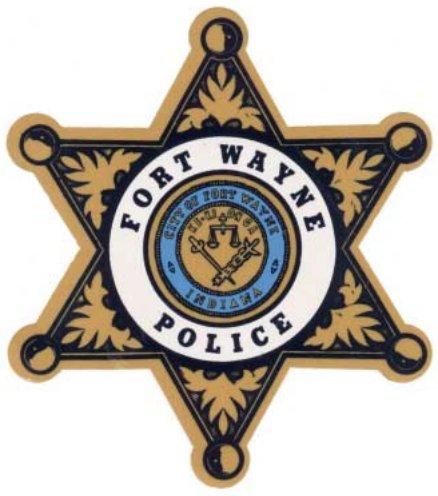 On June 13th, 2021, at 12:28 am, the Fort Wayne Police Department responded to a call of shots fired in the area of South Hanna Street and East Maple Grove Avenue.
Officer Involved Shooting/Non-life threatening Injuries

Date: June 13, 2021

Location: Weisser Park/Maple Grove Avenue

Time: 12:28 am

Suspect: Adult Male (Non-life threatening injuries)

Details:

On June 13th, 2021 at approximately 12:28 am FWPD Officers responded to a call of shots fired in the area of S. Hanna St. and E. Maple Grove Ave. While responding to that area Officers could hear a substantial amount of gun fire. Once FWPD Officers arrived at the scene, the gun fire continued between various groups.

Fort Wayne Police Officers were instantly confronted with an extremely dangerous and Chaotic situation. During the course of the intense gun battle between rival factions, an Officer was confronted by a suspect with a gun. The Officer was forced to engage the suspect to preserve his life and that of the surrounding public. The FWPD Officer was physically uninjured in the encounter. The Suspect suffered an apparent gunshot wound and was rendered aid by the Officer. The Suspect was then transported to a local hospital by Three River Ambulance Authority with non-life threatening injuries. Once at the hospital the Suspect's condition remained non-life threatening. Once the Suspect is medically cleared, he will be interviewed by Detectives and preliminary charges will be pending.

The Shooting team, Duty Chief, Detectives, Indiana State Police, Crime Scene and the Prosecutor all made the scene to assist in conducting a thorough investigation. The Indiana State Police will conduct a parallel investigation as is protocol for all Officer Involved Shootings. This incident remains under investigation by the Fort Wayne Police Department and the Allen County Prosecutors Office.
Anyone with information regarding this investigation is asked to contact the Greater Fort Wayne Crime Stoppers at (260) 229-7867 or toll-free at 1-800-237-7867 or the Fort Wayne Police Department Detective Bureau at 427-1201. You can also use the P3 app on your Android phone or Apple phone here. They are also available on Facebook. You can submit your tip anonymously.
Related links:
Related Images: