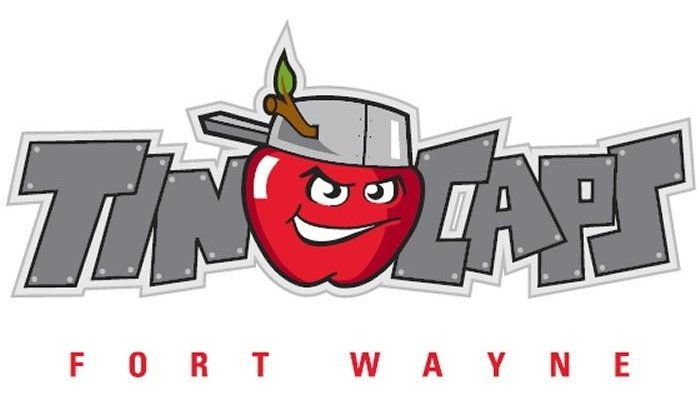 TinCaps recap: TinCaps set season-high in hits, cruise to win as written by Jack McMullen.
Fort Wayne, Indiana (May 22, 2021) – With the largest crowd of the season at Parkview Field on hand, the Fort Wayne TinCaps clubbed their way to a 12-7 win over the Lansing Lugnuts (Oakland Athletics affiliate) on Saturday night.

The TinCaps (7-9) sent Opening Day starter and High-A Central strikeout leader Ethan Elliott to the mound. The lefty threw 4 2/3 innings in his fourth start of the year, striking out four.

Lansing jumped on the scoreboard first, thanks to back-to-back home runs in the top of the second by right fielder Jake Suddleson and first baseman William Simoneit. The homers were just two pitches apart, and landed in nearly identical places, smacking the 400 Club in straight-away center.

The 'Caps responded in the bottom of the second with two run-scoring singles. The first, from third baseman Ethan Skender, plated shortstop Kelvin Melean. Shortly thereafter, left fielder Grant Little drove in both Skender and first baseman Luis Almanzar to give the TinCaps a 3-2 lead.

Offense continued to drive the narrative in the early goings. The two sides traded solo home runs in the third, Lansing's coming from third baseman Jordan Diaz (his fourth in five nights) and Fort Wayne's from catcher Jonny Homza (his third of the year).

The TinCaps expanded their lead with a six-run explosion in the fourth, highlighted by RBI singles from Little, Melean, and second baseman Justin Lopez.

The remainder of the TinCaps runs came on an opposite-field double from designated hitter Tirso Ornelas — good for his fifth double in his past four games. The double scored Skender and right fielder Agustin Ruiz.

Lansing put up a bit of a fight to end the night, scoring three in the final half-inning, but right-hander Austin Smith closed the door for Fort Wayne.

Fort Wayne's 15 hits set a new season-high, with six TinCaps recording a multi-hit night.

A crowd of 2,604 took the game in, marking the third consecutive limited capacity sell-out and the fifth sell-out in 10 home games so far.

Next Game: Sunday, May 23 vs. Lansing (1:05 p.m.)
TinCaps Starter: RHP Matt Waldron
Lugnuts Starter: RHP Stevie Emanuels
Watch: Comcast Network 81 | MiLB.TV
Listen: 1380 The Fan & 100.9 FM | TinCapsRadio.com
Read more from AroundFortWayne on the TinCaps.
Related Images: