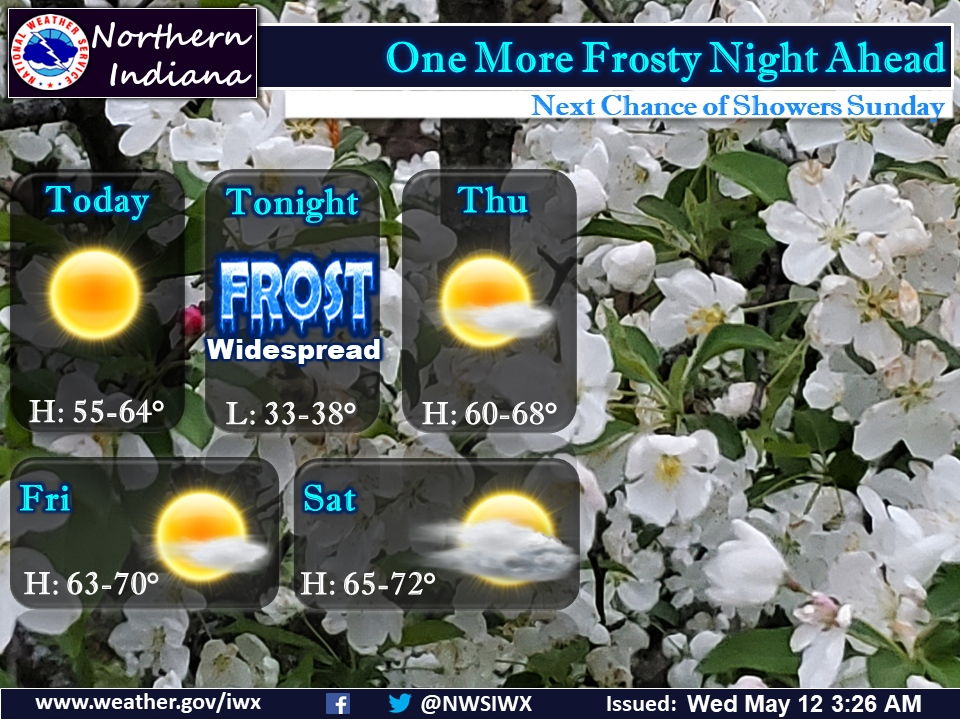 Today/Tonight's Fort Wayne, Indiana weather story from the National Weather Service:
One more frosty night ahead
Next chance of showers Sunday

Fort Wayne, Indiana (May 12, 2021) – High pressure will provide several dry days ahead. Cooler than normal temperatures today will gradually moderate to near normal by this weekend. Under clear skies and light winds, expect widespread frost to form late tonight/early Thursday morning. The next chance of rain comes late in the weekend.
The latest National Weather Service weather story | Official National Weather Service Northern Indiana website