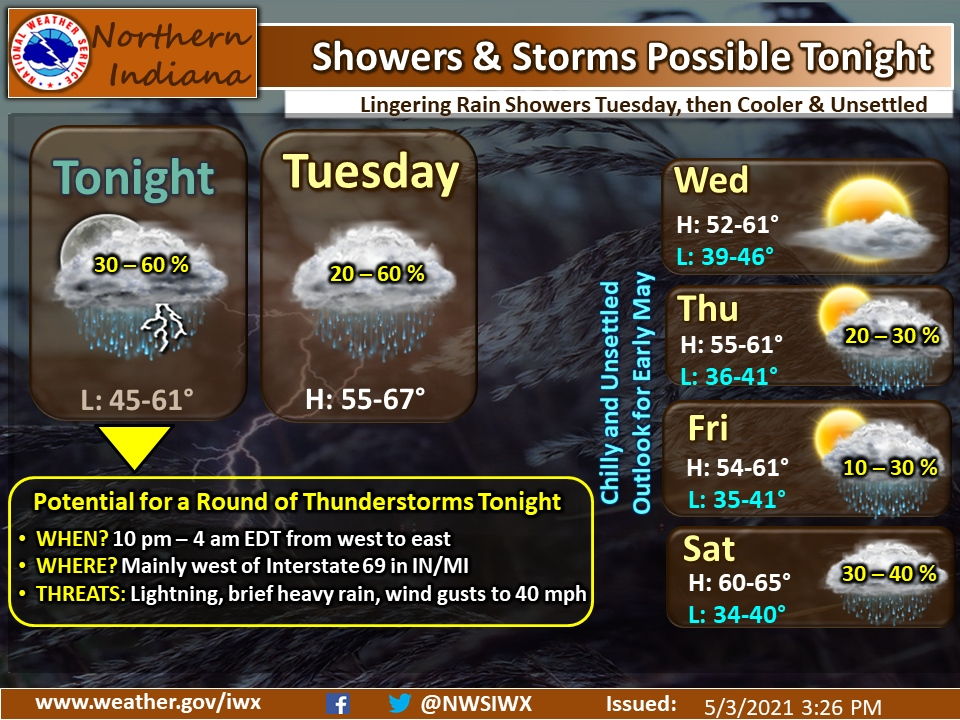 This post contains outdated information.
Tonight's Fort Wayne, Indiana weather story from the National Weather Service forecasting the possibility of showers and thunderstorms tonight.
Showers and storms possible tonight
Lingering rain showers Tuesday, then cooler and unsettled conditions

Potential for a round of thunderstorms tonight

When: 10 pm to 4 am from west to east
Where: Mainly west of Interstate 69 in Indiana and Michigan
Threats: Lightning, brief heavy rain, wind gusts to 40 mph

Fort Wayne, Indiana (May 3, 2021) – A cold front will move through tonight will a chance for showers and thunderstorms, best chances west of Interstate 69 late this evening into the early overnight. Cooler, and at times unsettled, weather will then follow for the remainder of the week.
The latest National Weather Service weather story | Official National Weather Service Northern Indiana website