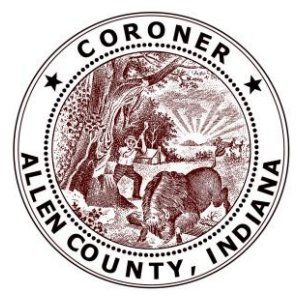 Allen County Coroner report on the 14th 2021 Allen County Homicide.
At about 06:41 hours on Sunday, May 2, 2021, the Allen County Coroner's Office was notified of the death of Daniel M. Nolan, male black, 33 years of age, from Fort Wayne, Indiana. Fort Wayne Police Department and Three Rivers Ambulance Authority Medics were dispatched to the area of Hanna and Oxford on a shooting investigation.

Daniel M. Nolan was found seated in the driver seat of a car. Medics pronounced death on the scene.

An autopsy has been completed and the next of kin has been notified of the death. The Cause of Death is Multiple Gunshot Wounds and the Manner of Death is Homicide.

Daniel M. Nolan is the 14th Homicide in Allen County for 2021.

The incident continues to be investigated by the Fort Wayne Police Department, the Allen County Prosecuting Attorney's Office and the Allen County Coroner's Office.
Download the Coroner's news release.
If you have information regarding this case, you can call the Greater Fort Wayne Crime Stoppers at (260) 229-7867 or toll-free at 1-800-237-7867. You can also use the P3 app on your Android phone or Apple phone here. They are also available on Facebook. You can submit your tip anonymously.
Related links:
Related Images: