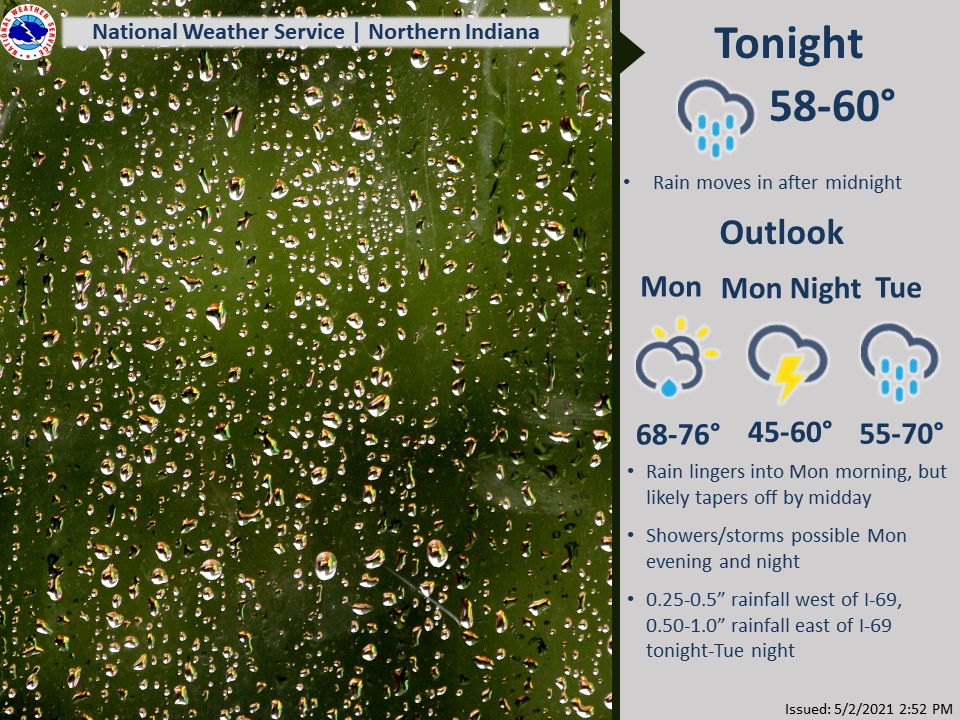 This post contains outdated information.
Tonight's Fort Wayne, Indiana weather story from the National Weather Service forecasting an unsettled period of rainy weather the next couple of days.
Unsettled period through Tuesday night

Fort Wayne, Indiana (May 2, 2021) – An unsettled period of rainy weather starts tonight bringing rain totals that likely stay below 1 inch in most locations. While rain lingers into Monday, it likely tapers off by midday. Thunderstorms are possible Monday evening/night and that could contribute to a few isolated locations receiving over 1 inch mainly east of I-69. Rain continues Tuesday.
The latest National Weather Service weather story | Official National Weather Service Northern Indiana website