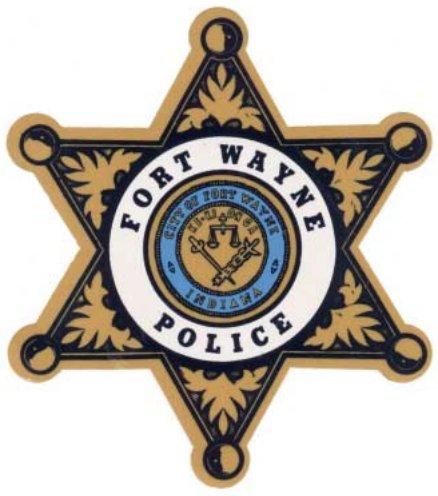 Fort Wayne Police Department news release detailing a pursuit and traffic accident.
Pursuit/Traffic Accident

Date: April 28, 2021

Location: McKinnie Avenue and Robinwood Drive

Time: 1:55 pm

Details:

On 4/28/21 at approximately 1:55 pm Officers with the Fort Wayne Police Department Gang and Violent Crimes Unit attempted to conduct a traffic stop on a possible shooting suspect at Bowser Ave. and Creighton Ave. The suspect refused to stop and fled in his vehicle from Officers.

A short pursuit ensued before the vehicle was able to evade officers and officers stopped chasing. Another officer then relocated the suspect as the suspect continued to drive recklessly and ran the stop sign at Robinwood Dr. and McKinnie Ave. going southbound at a high rate of speed; colliding with a police vehicle that was traveling east on Mckinnie Ave. The police vehicle that was struck, was not actively in the pursuit at the time of the collision.

The suspect was a male juvenile who sustained minor injuries (non-life threatening), was treated medically at the hospital and taken into custody. The Officer and a ride-along who were in the struck police vehicle, also sustained minor injuries (non-life threatening) and were treated medically at a local hospital.

The Gang and Violent Crimes Unit was assisted by Operations Officers to bring this high risk incident to a safe conclusion.

This incident remains under investigation by the Fort Wayne Police Department,and The Allen County Prosecutors Office.
If you have information regarding this case, you can call the Greater Fort Wayne Crime Stoppers at (260) 229-7867 or toll-free at 1-800-237-7867. You can also use the P3 app on your Android phone or Apple phone here. They are also available on Facebook. You can submit your tip anonymously.
Click here for more Fort Wayne Police Department Incident Reports.
Related Images: