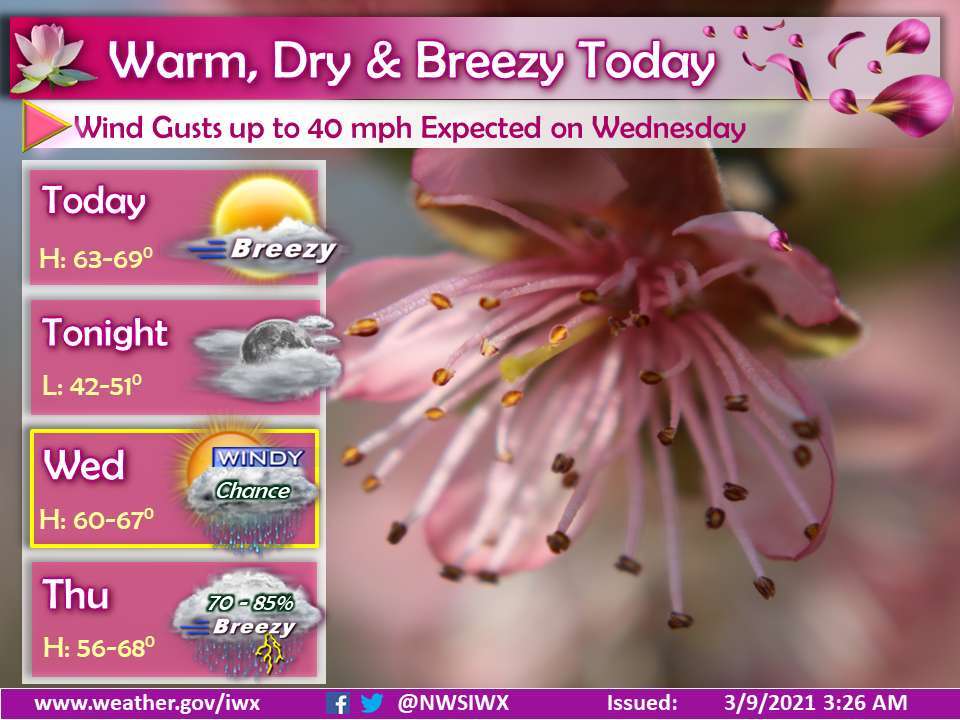 This post contains outdated information.
Today's Fort Wayne, Indiana weather story from the National Weather Service forecasting warm, dry, and breezy conditions today.
Warm, dry, and breezy today

Fort Wayne, Indiana (March 9, 2021) – Warm, dry, and breezy conditions continue today, with highs well into the 60s. Expect increasing clouds overnight with lows in the 40s and low 50s. Chances for rain begin on Wednesday, with a 20 to 50 percent chance of rain in the afternoon, mainly for locations north of US 24. Wind gusts to 40 mph are also possible on Wednesday, with highs in the 60s. Wednesday night into Thursday night will be breezy, and we have better chances for widespread rain. Isolated thunderstorms are possible Thursday.
The latest National Weather Service weather story | Official National Weather Service Northern Indiana website
Related Images: