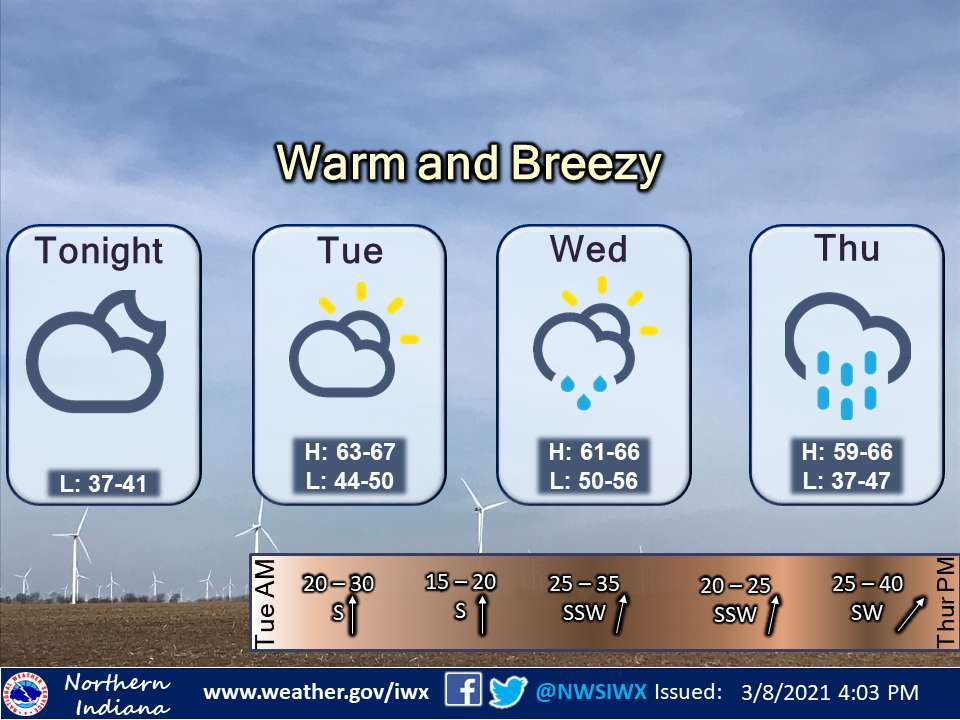 This post contains outdated information.
Today/Tonight's Fort Wayne, Indiana weather story from the National Weather Service forecasting mild and breezy weather over the next couple of days:
Warm and breezy/rain chances Wed-Thu

Fort Wayne, Indiana (March 8, 2021) – Mild and breezy conditions are in store these next couple days. Winds are likely to be strongest on Wednesday and Thursday afternoons when gusts can approach 35 to 40 mph. There will be some passing rain showers on Wednesday, but not everyone will see one. Rain coverage increases by Thursday.
The latest National Weather Service weather story | Official National Weather Service Northern Indiana website