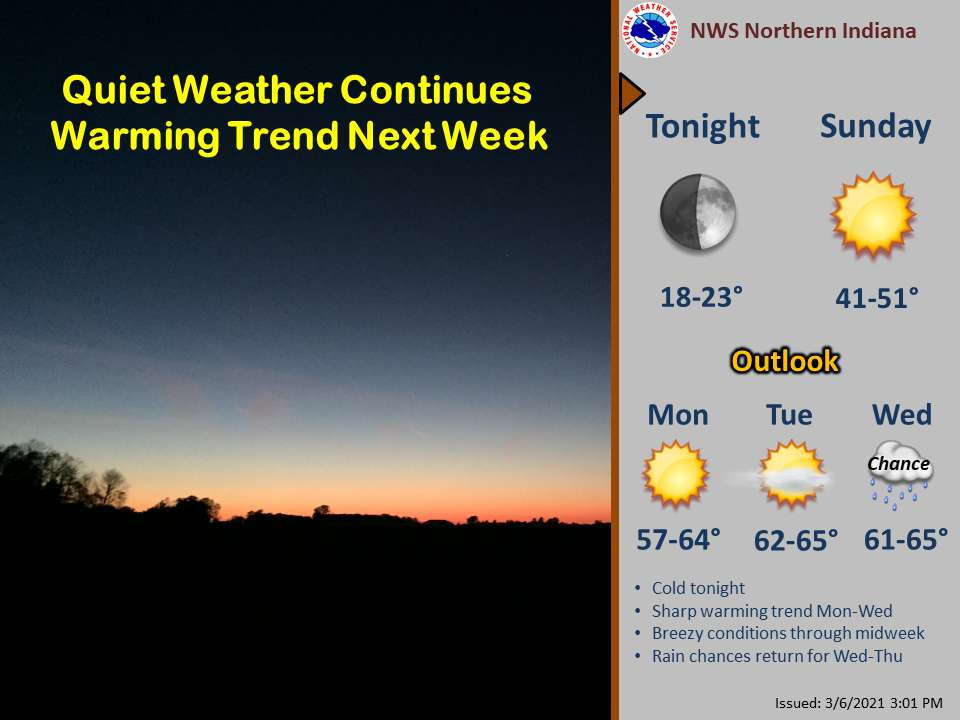 This post contains outdated information.
Tonight's Fort Wayne, Indiana weather story from the National Weather Service forecasting a warming trend into early next week:
Cold tonight, moderating trend early next week

Fort Wayne, Indiana (March 6, 2021) – After a cold night tonight, a moderating temperature trend will begin on Sunday that will culminate with highs in the low to mid 60s for Monday through Wednesday. Along with the warmth will come increasing moisture by midweek with a good chance of rain Wednesday into Thursday evening. Breezy conditions are also expected Monday through Thursday.
The latest National Weather Service weather story | Official National Weather Service Northern Indiana website