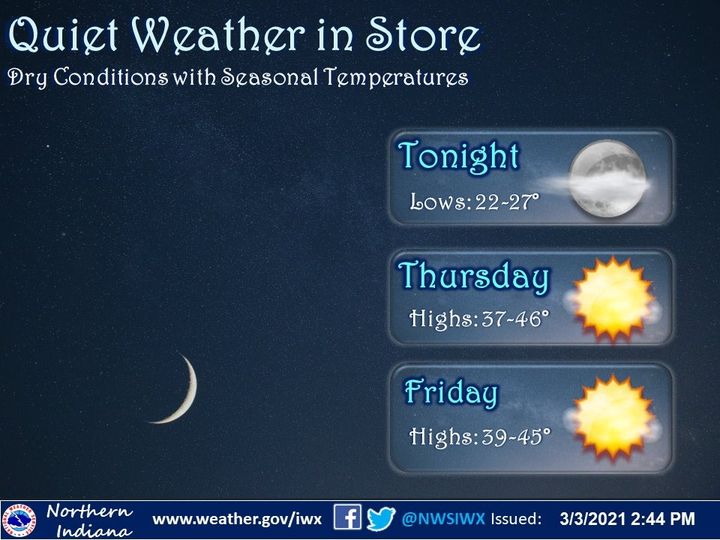 Tonight's Fort Wayne, Indiana weather story from the National Weather Service:
This post contains outdated information.
Quiet weather in store
Dry conditions with seasonable temperatures

Fort Wayne, Indiana (March 3, 2021) – Quiet weather will continue with mostly sunny skies and dry conditions the next two days. Lows tonight will be in the 20s with highs in the upper 30s to lower 40s both Thursday and Friday.
The latest National Weather Service weather story | Official National Weather Service Northern Indiana website