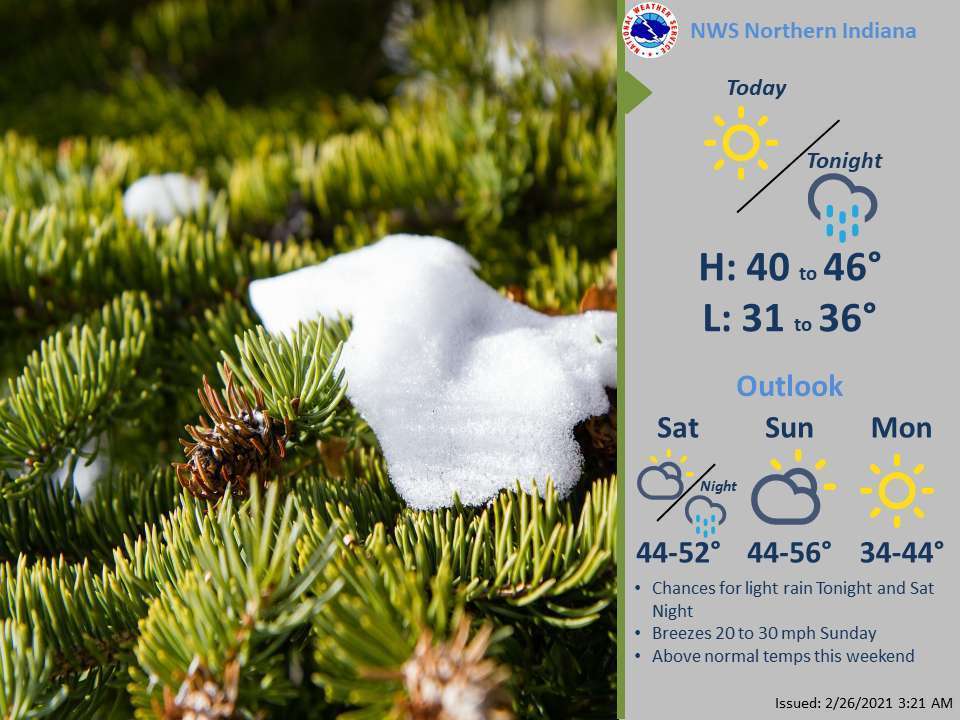 Today's Fort Wayne, Indiana weather story from the National Weather Service:
This post contains outdated information.
A couple of chances for rain and trending warmer

Fort Wayne, Indiana (February 26, 2021) – Plenty of sunshine around today with warmer temperatures than yesterday. Tonight and Saturday night have chances for light rain, but both weekend days should be dry with clouds around. Dry weather extends into early next week, but it'll be slightly cooler by then.
The latest National Weather Service weather story | Official National Weather Service Northern Indiana website