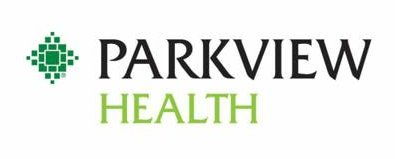 Parkview Health news release celebrating 50,000 COVID-19 vaccine doses administered.
Webmaster's note: Officals stated this morning the 50,000th dose would be administered within 10-15 minutes of the clinic's opening.
Parkview Mirro Center celebrates 50,000 COVID-19 vaccine doses administered

Fort Wayne, Indiana (February 24, 2021) – The Parkview Mirro Center for Research and Innovation will administer its 50,000th dose of the COVID-19 vaccine today, marking a significant milestone in the effort to vaccinate the community.

As the largest vaccine clinic in the region, the Parkview Mirro Center administers nearly 1,000 doses of the vaccine per day of operation. Only two other clinics in Indiana administer as many or more vaccines per day.

Parkview has hosted its COVID-19 vaccine clinic since Dec. 14, when six frontline healthcare workers were the first in the state to receive the vaccine. More than 400 people have worked in the clinic, including Parkview co-workers from dozens of departments across the health system. Clinic workers also include vaccinators from Super Shot, and students from Huntington University, the University of Saint Francis, Trine University and Manchester University.

"What we're celebrating today isn't just the 50,000th dose, but all 49,999 doses before it," said Michelle Charles, VP, nursing informatics, Parkview Health, who leads the clinic's operations. "We're celebrating every single person who has helped us – those who started planning back in November, and those who are helping to vaccinate patients today. We are excited to hit this milestone and celebrate the impact we have in protecting our community."

"Each person here, from the pharmacy staff to the greeters at the front door, has displayed world-class teamwork to help this clinic operate safely and efficiently," said Dena Jacquay, chief administrative officer, Parkview Health. "All of our Parkview co-workers working in this clinic are performing completely different roles than normal, which is another testament to their flexibility and resiliency throughout the pandemic. We are so grateful for this team who continues to show up and serve our community in this important way."

The Parkview Mirro Center vaccine clinic has four screening stations, 10 registration stations, 10 vaccination stations, and a post-vaccination waiting area that can accommodate up to 120 people who are waiting the required 15 minutes to monitor for symptoms.

COVID-19 vaccine distribution, eligibility and scheduling are managed by the Indiana Department of Health. Those eligible can make an appointment by visiting https://www.coronavirus.in.gov/vaccine/ or by calling 2-1-1.
COVID-19 Web resources:
Allen County Department of Health COVID-19 guidance:
Related Images: