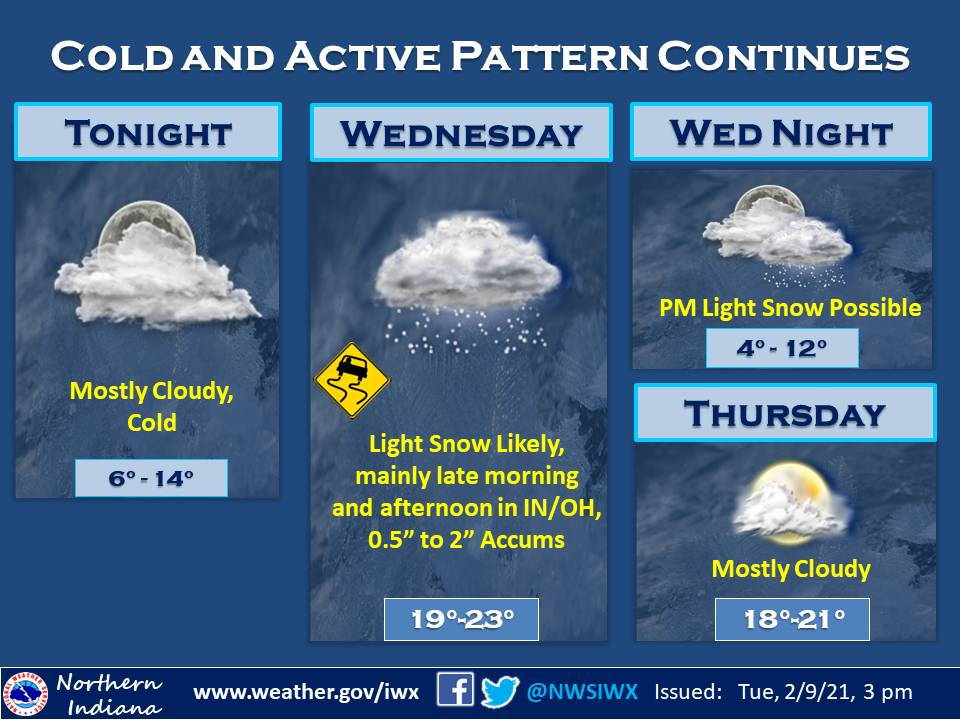 Tonight's Fort Wayne, Indiana weather story from the National Weather Service:
This post contains outdated information.
Cold and active pattern

Fort Wayne, Indiana (February 9, 2021) – Another fast-moving system will track through the area later Wednesday morning through Wednesday evening with a half-inch to two inches of fluffy accumulation anticipated. Roads may become slick in spots due to the snow and cold temperatures. Remaining cold otherwise into next week.
Click here to view the latest National Weather Service weather story.
Webmaster's note: Visit the official National Weather Service Northern Indiana website for the latest weather updates.