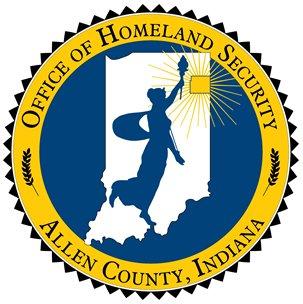 Allen County Department of Homeland Security news release advising the lifting of the Travel Advisory:
Travel Advisory Lifted for Allen County, IN

Fort Wayne, Indiana (February 5, 2021) – The Winter Weather Travel Advisory is lifted for Allen County, IN. Travel conditions have greatly improved with local crews clearing and treating road surfaces. Below freezing temperatures and high winds may cause drifting and elevated surfaces to re-freeze over the next few days. Continue to use caution appropriate for winter weather driving.

Cold temperatures and sub-zero wind chills make for dangerous conditions outside. Cover all exposed skin and limit your time outdoors if possible. If traveling, make sure you take along a good winter coat, hat, and gloves in the event you slide off the road or have a mechanical issue such as a dead battery. Take along a fully charged mobile phone and give yourself extra time to safely reach your destination.

If traveling at night, slow down in areas of reduced visibility. Be especially watchful for drifting snow in open areas and patches of ice on the roadways. Remember that elevated surfaces re-freeze first, such as bridges, overpasses and exit ramps.
View the latest weather story from the National Weather Service Northern Indiana.