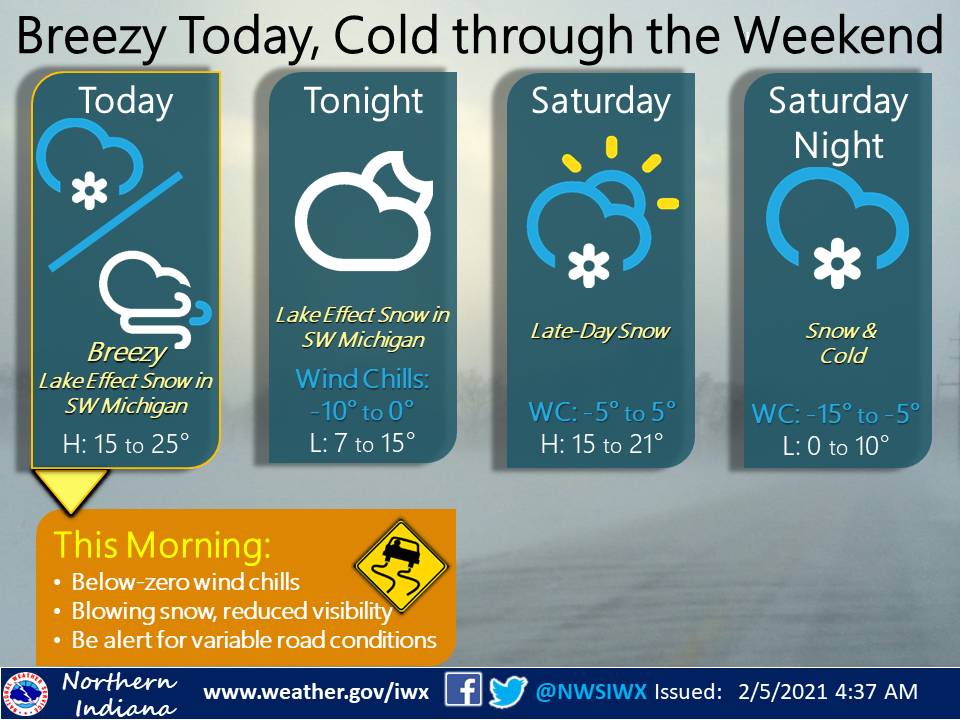 Today's Fort Wayne, Indiana weather story from the National Weather Service:
This post contains outdated information.
Breezy today, cold through the weekend

Fort Wayne, Indiana (February 5, 2021) – Blowing snow will result in treacherous travel this morning. Most of the area will be dry today, except for southwest Michigan where lake effect snow is expected through tonight, and those south of U.S. 24 who have a slight chance of afternoon snow. Wind chills will be below zero at times through the weekend.
Click here to view the latest National Weather Service weather story.
Webmaster's note: Visit the official National Weather Service Northern Indiana website for the latest weather updates.
Related Images: