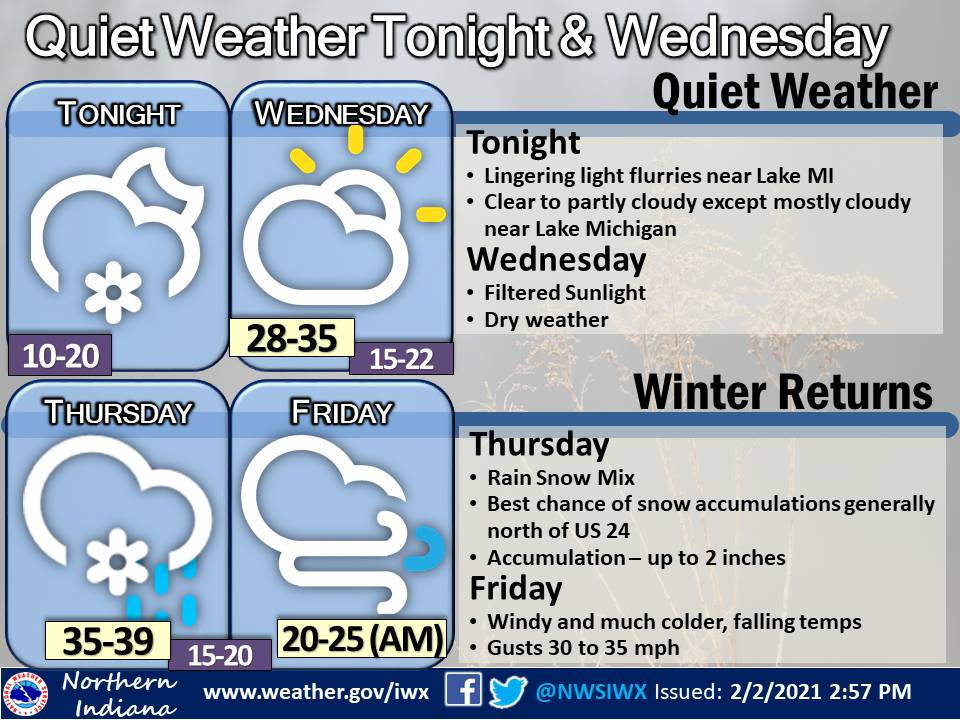 Tonight's Fort Wayne, Indiana weather story from the National Weather Service forecasting quiet weather tonight:
This post contains outdated information.
Quiet Tonight/Wednesday, Rain/Snow Thursday

Fort Wayne, Indiana (February 2, 2021) – Relatively quiet weather expected tonight, Wednesday and Wednesday night. Another shot of winter weather overspreads the area Thursday with a mix of rain and snow. The best chance of snow accumulations are north of US 24. Much colder air will move in Thursday night and Friday with temperatures steady or falling through the day Friday and into the weekend.
Click here to view the latest National Weather Service weather story.
Webmaster's note: Visit the official National Weather Service Northern Indiana website for the latest weather updates.