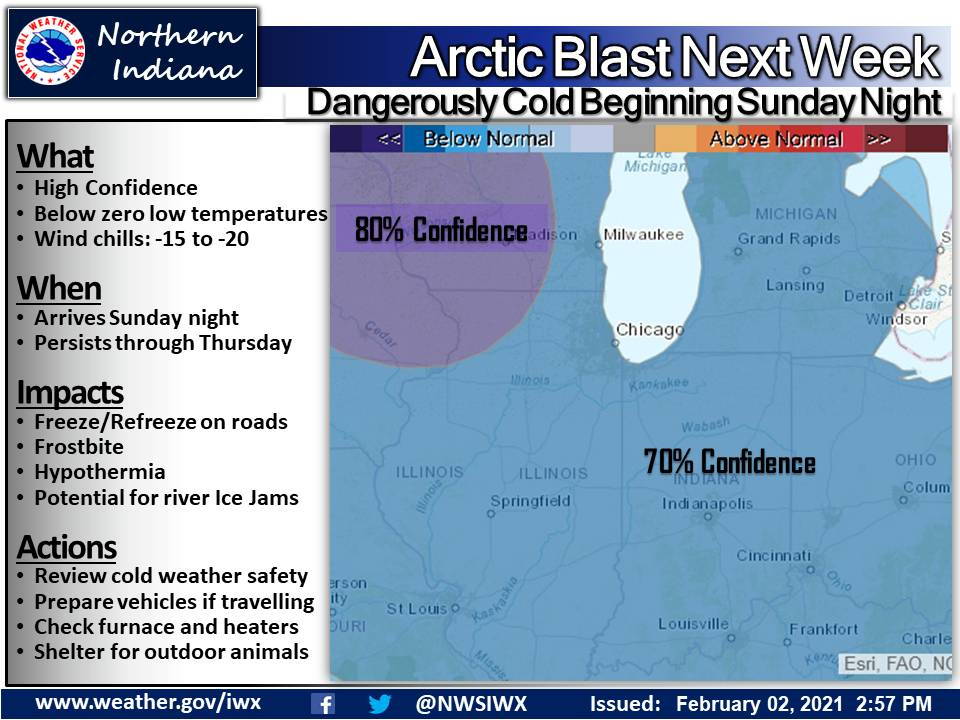 Tonight's Fort Wayne, Indiana weather story from the National Weather Service:
This post contains outdated information.
Arctic Blast This Weekend/Dangerous Cold

Fort Wayne, Indiana (February 2, 2021) – The coldest air of this winter will surge into the northern Plains and Great Lakes region this weekend. The cold air will remain in place through next week with temperatures well below normal. Additionally, with any wind that occurs, dangerously cold wind chill temperatures are expected. Overnight lows Monday morning will be in the single digits above and below zero and wind chills will plummet -20 degrees and colder. At these temperatures, exposure to the elements will put animals and people at grave risk of hypothermia. Make plans now to prepare. More information about cold weather safety can be found online at: https://www.weather.gov/safety/cold.
Click here to view the latest National Weather Service weather story.
Webmaster's note: Visit the official National Weather Service Northern Indiana website for the latest weather updates.