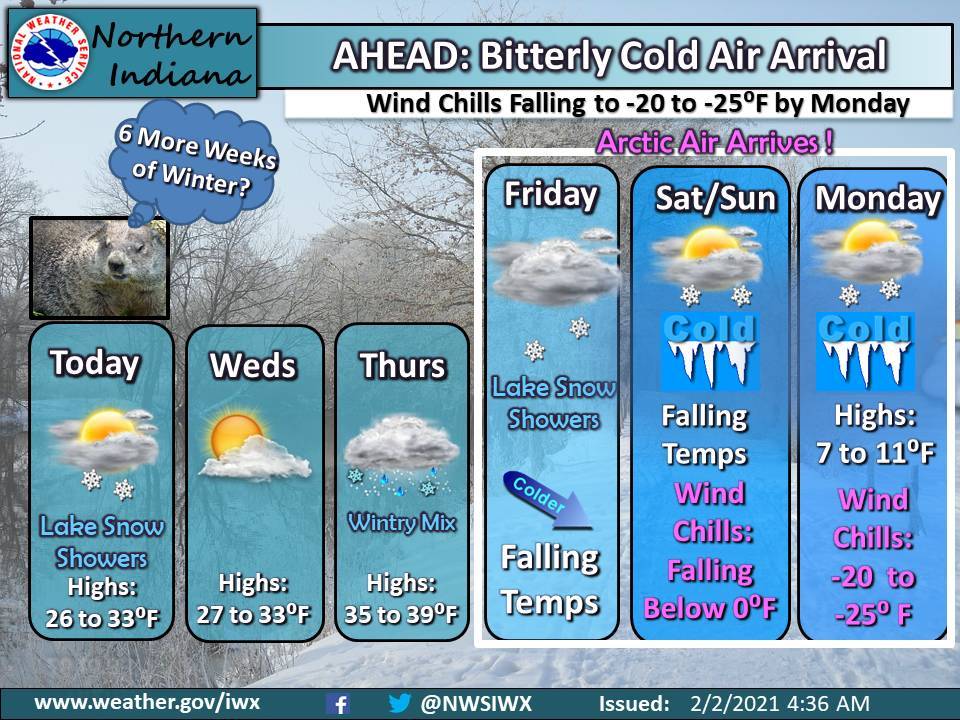 Today's Fort Wayne, Indiana weather story from the National Weather Service forecasting plenty of sun today:
This post contains outdated information.
Bitterly cold air arrival ahead

Fort Wayne, Indiana (February 2, 2021) – Bitterly cold air will be arriving late this week which will bring air temperatures below zero Sunday night and wind chills as cold as -25. Until then, light lake snow showers will end today with plenty of sun away from the lake. Mostly sunny skies will prevail Wednesday with highs near 30. A wintery mix is expected Thursday before the arctic air arrival.
Webmaster's note: Visit the official National Weather Service Northern Indiana website for the latest weather updates.
Click here to view the latest National Weather Service weather story.